Berlin Thunder

@ Team 2003
It was a sad season when the team did finish on place No.6 after only 3 wins and he 2 previous championship titles.
Berlin Thunder team 2003
Allen | Baker | Brown | Burris | Cheek | Fletcher | Heckenbach | Irvin | Jenkins | Kruse | Matthews | Moore | Smith | Rogers | Stambaugh | Warner | Wesley


QB Phil Stambaugh
With 1,759 yards by the end of the season Phil Stambaugh had been the third best passer in the League and in the game he had thrown a TD Pass to WR Joerg Heckenbach.
Before he had been with the Patriots and the Saints before he went to Rhein Fire in 2001, where he became active in week 3 by becoming the starting qb for a first time in his NFL career. See his the first TD and a video interview n front of 30.000 buck wild Fire fans here.
Born on August 10 in 1978
College: Lehigh
Height: 6-3
Weight: 217
C Josh Warner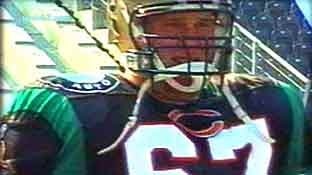 Center Josh Warner had been with the Chicago Bears for 12 games in 2002 and in 2003 and also at Thunder he played for 2 seasons.
Born in Auburn, NY on August 22 in 1978
College: Brockport State
Height: 6-5
Weight: 305
WR Kirk Rogers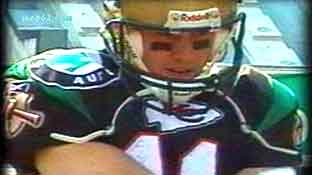 Receiver Kirk Rogers was under the radar of the Kansas City Chiefs, but without getting too far.
Born on August 22 in 1978
College: Hardin Simmons
Height: 5-11
Weight: 186
Punter Steve Cheek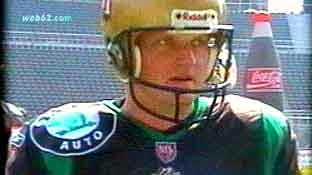 Punter Steve Cheek had been with the Kansas City Chiefs for 12 games during the 2004 NFL season. Hed had also gathered experience at the 49ers during preseason 2001.
Born in Westfield, NJ on April 18 in 1977
College: Humboldt State
Height: 6-4
Weight: 200
OT Chris Smith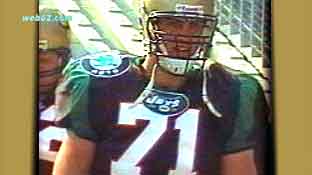 Tackle Chris Smith had been on the roster of the New York Jets where he did not see any playing time.
Born on October 9 in 1979
College: Boston College
Height: 6-8
Weight: 290
WR Pierre Brown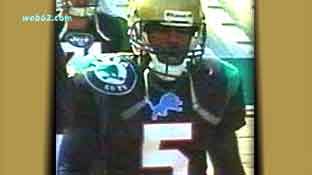 Receiver Pierre Brown had come from the Detroit Lions to the Thunder where 11 receptions for an impressive 166 yards and 1 TD had been his result for the first 2 games.
Born on July 19 in 1979
College:Wayne State
Height: 6-0
Weight: 190
K J.R. Jenkins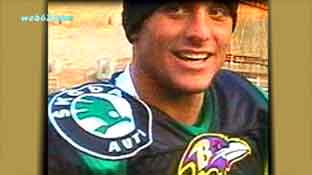 Kicker J.R. Jenkins had been on 7 games for the Baltimore Ravens.
Born in Springfield, IL on January 31 in 1979
College: Marshall
Height: 6-1
Weight: 195
T Freddie Moore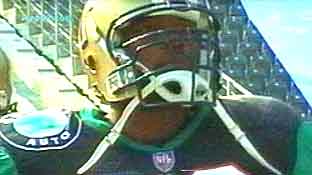 Tackle Freddie Moore did come from the Bengals to play for 2 seasons at Berlin Thunder.
Born on August 27 in 1977
College: Florida A&M
Height: 6-6
Weight: 304
LB Roshaun Matthews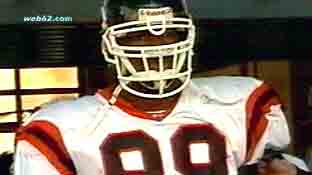 Linebacker Roshaun Matthews came from the Chicago Bears, where he had been for 2 NFL seasons.
In week 1 of season 2001 he had 2 tackles and 1 sack against 49ers QB Gio Carmazzi and with 9 sacks until week 7 he was one of the most dangerous defenders.
Born on April 22 in 1977
College: Southern University
Height: 6-2
Weight: 365