Berlin Thunder coaches on photos, videos
Peter Vaas

Head coach Berlin Thunder
In the year 2000 Peter Vaas had come from the Barcelona Dragons for his first head coach job in the NFL Europe.
Already in 2001 Peter Vaas had won the first World Bowl with Berlin Thunder against the Barcelona Dragons what was followed by a consecutuve second title against Rhein Fire at Rhein Fire stadium in 2002.
In 2003 Peter Vaas got moved to the Cologne Centurions after he had turned Berlin Thunder into a true World Bowl winning champion team and one may wonder, why the League did not leave him im Berlin.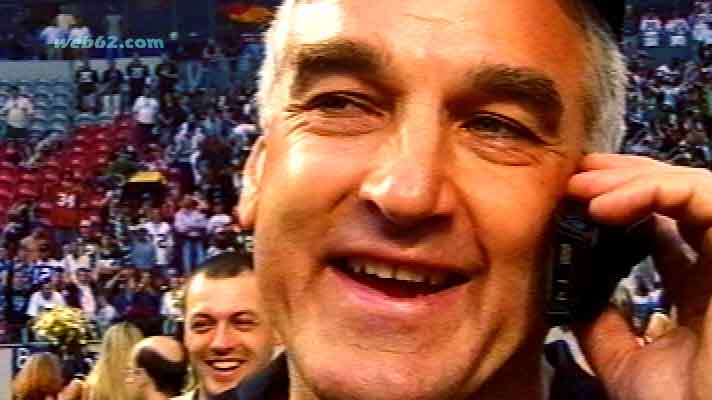 Head coach Peter Vaas
Peter Vaas videos
Interview 2003
Video
Interview 2002
Video
Interview 2001
Video
Interview 2000 about Berlin Thunder
Video
Interview 2000 about the NFL season
Video
After the World Bowl win in Amsterdam
Video
"If I could change the World"
Video
Peter Vaas about World Bowl 2005
Video

Head coach Peter Vaas