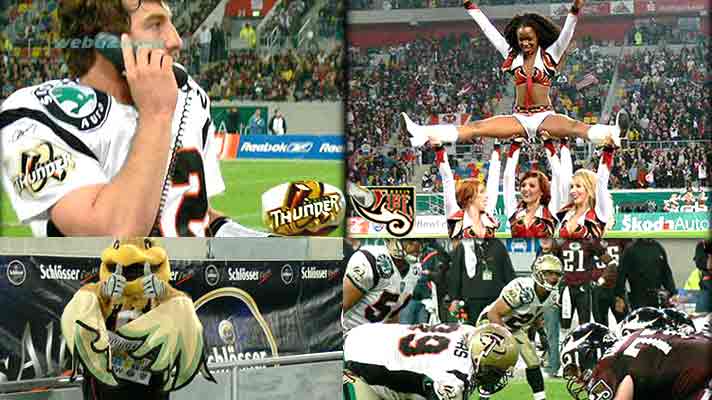 Berlin Thunder @ Rhein Fire 2006
The Rhein Fire offense had gained a total of 515 yards from which 360 yards were claimed by the receivers, who had also scored all 3 TDs.
Impressive was QB Timmy Chang with his 2 TD passes of which one over 52 yards while he had completed 4 from 6 passes for 141 yards.
Another striking force for the Rhein Fire had once again been WR Chris Samp, who had converted a 30 yards pass from QB Timmy Chang into the opening TD.
The Berlin Thunder defense had earned 33:24 minutes possesion time with in particular an impressive 9:45 minutes in the 3rd quarter.
37 tackles, 2 sacks, 1 interception and 12 yards gain had been their main contributions, however Rhein Fire`s defensive stats had even looked slightly better with 43 tackles, 3 sacks and 28 yards gain.