Sea Devils @ Rhein Fire 2006
Center Rob Hunt had looked good with his qb protection and Drew Henson went once again for WR Zuriel Smith, who had converted his pass into the second TD of the night.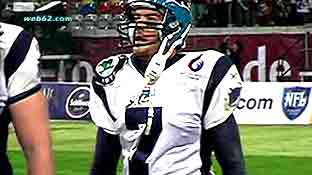 Miami Dolphins quarterback Brock Berlin must have felt awful at this particular moment by the end of the 4rth quarter after Rhein Fire`s CB Antwain Spann had converted his interception into a 30 yards TD which had finalized the 31:21 loss of the Sea Devils.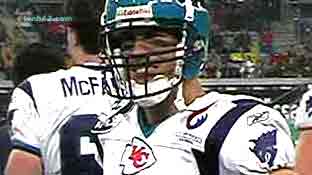 Quarterback James Kilian came from the Chiefs and he had finished the game with a 37.5 rating after 2 disturbing interceptions and 5 from 8 passes completed for 44 yards.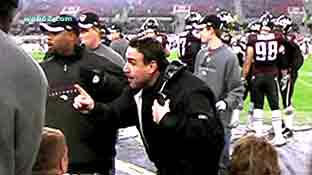 Extremely energetic was Fire head coach Jim Tomsula, who had pointed at the creative skills of Drew Henson after the match.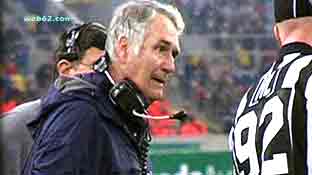 During the 4rth quarter Sea Devils head coach Jack Bicknell had gotten upset about a controversial decision against his team when he had seen a fumble. Instead the decision was 1rst down Rhein Fire and QB Drew Henson went into action.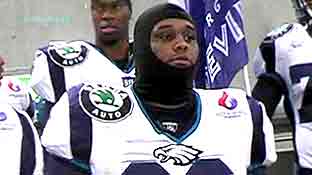 Keyonta Marshall from the New York Jets had scored 3 tackles during the game.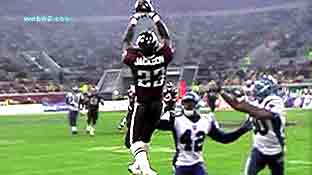 Running back Fred Jackson had revealed finest WR talents in this particular situation.
During the game he had 2 receptions for 31 yards while his rushing record had looked again more than solid with 20 carries for 79 yards.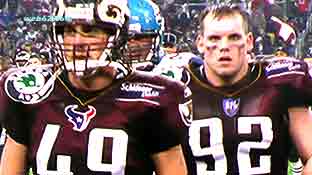 Receiver Aaron Halterman had caught 3 passes for 49 yards and Sasha Lancaster had shown 1 assist during the game.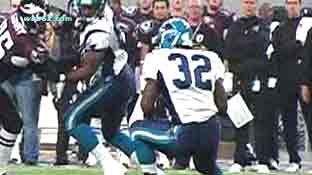 Running back Mike Jemison from the Steelers had shown 16 carries for 62 yards.