Hamburg Sea Devils coaches
Head coach Jack Bicknell
With Jack Bicknell the Hamburg Sea Devils enjoy the most experienced NFL Europe head coach who knows exactly how to adjust a team within a short space of time.
In season 2001 he had been the head coach of the year after his Barcelona Dragons had stormed into the World Bowl in Amsterdam, where he could not win against Peter Vaas and the Berlin Thunder.
After the closure of the Barcelona Dragons Jack Bicknell took over the Scottish Claymores until also they were suspended in exchange for the new team in Hamburg.
Jack Bicknell videos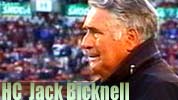 Interview 2001
real video
Interview 2002
real video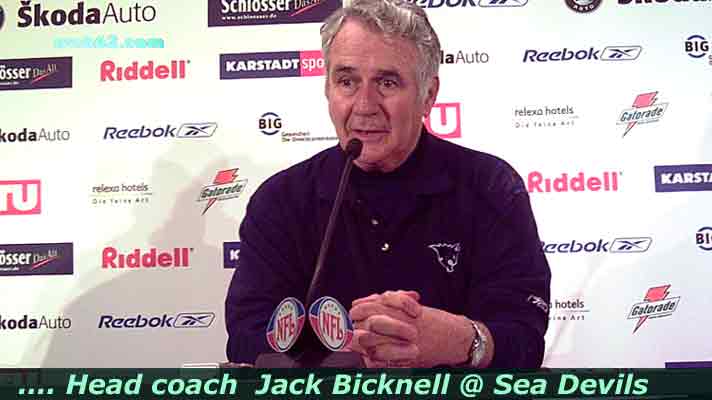 Head coach Jack Bicknell
After season 2006 Jack Bicknell had retired for health reasons, but he had passed on a team and organization, that was strong enough to win the 2007 World Bowl.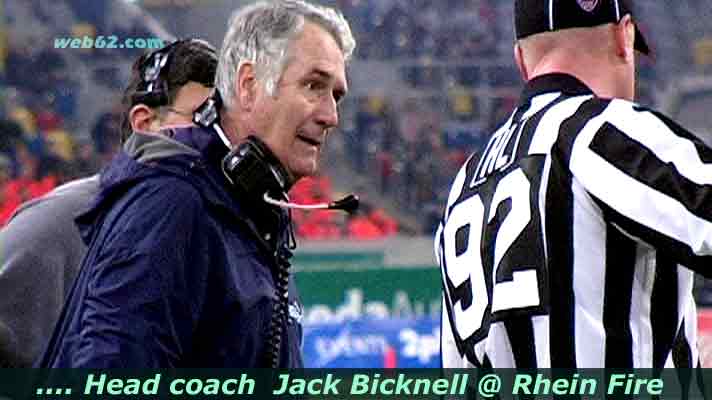 Head coach Jack Bicknell
During the 2006 game at Rhein Fire head coach Jack Bicknell had not not been too pleased with a few calls.