Hamburg Sea Devils players on photos, videos
Hamburg Sea Devils

Top players
The perhaps most prominent NFL player, who had been with the Hamburg Sea Devils is probably Thomas Herrion due to his sudden death after a 49ers exhibition game in Denver.
Check out some more Hamburg Sea Devils player photos with also some basic information.
Unfortunately we were only able to see them a few times, so that the amount of player photos is fairly limited.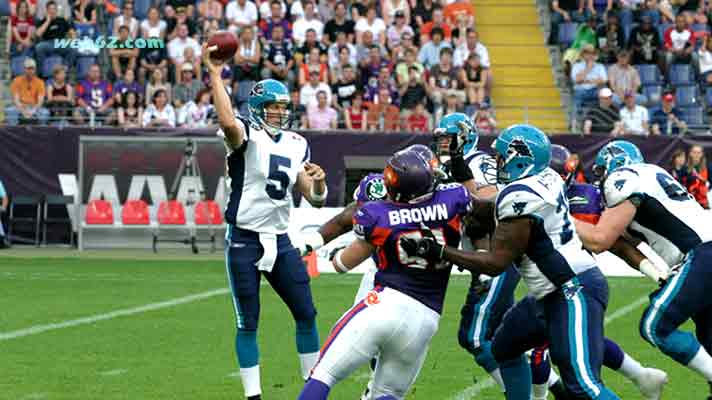 QB Casey Bramlet
At the Hamburg Sea Devils qb Casey Bramlet did win the last available World Bowl against the Frankfurt Galaxy.
Sea Devils Top Players
DT Keith Wright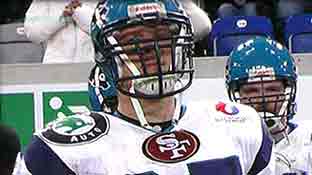 Keith Wright has been with various NFL teams, but without having been on any game.
Born on June 8, 1980 in Santa Clara, California
College: Missouri
Height: 6-2
Weight: 290
K Shane Andrus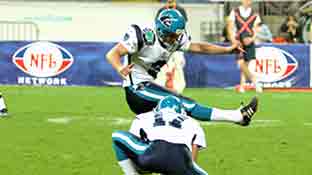 Shane Andrus was playing for 3 different NFL teams in 2009 before he stayed for 1 season at the San Francisco 49ers in 2010. 24 Kickoffs in 7 games were his score.
Born in Murray, Kentucky on November 2 in 1980
College: Missouri
Height: 5-10
Weight: 190
S John Walker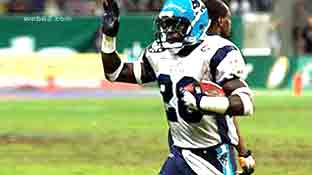 Safety John Walker from the Houston Texans showed 2 pass defences, 1 Interception and 3 tackles in World Bowl 2007.
Born on March 25 in 1983
College: USC
Height: 6-1
Weight: 204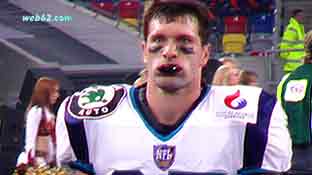 Scott McCready has been a steady factor for the Hamburg Sea Devils and the Scottish Claymores.