Hamburg Sea Devils players on photos
Quentin Griffin

RB Denver Broncos
179 carries for 656 yards and 2 TDs had been the score of Quentin Griffin at the Denver Broncos, before he came to the Hamburg Sea Devils to win the World Bowl.
But none of that had helped to earn him a roster spot in the NFL.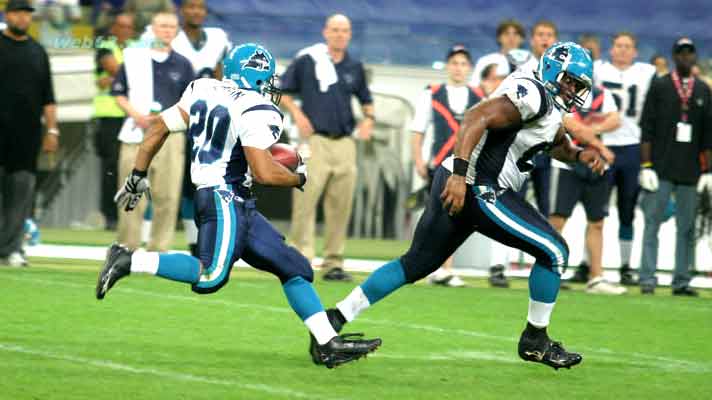 RB Quentin Griffin Broncos
Winning the last World Bowl hasn't actually helped to extend his career at the Denver Broncos.
Quentin Griffin
Born in Houston, Texas on January 12 in 1981 Houston
College: Oklahom
Height: 5-7
Weight: 195