Hamburg Sea Devils players on photos
Mike Jemison

Running back
During his NFL Europe campaign at the Hamburg Sea Devils Mike Jemison had impressed with 336 rushing yards and 18 receptions, what had been the best score during the 2006 season.
His ferocious but smart running game had earned his the nickname "Little Bus", but being inside the practice squads of the Giants and the Steelers couldn't get him a safe spot on their roster.
Meanwhile a line of criminal charges such as robbery have disrupted the NFL career of Mike Jemisson.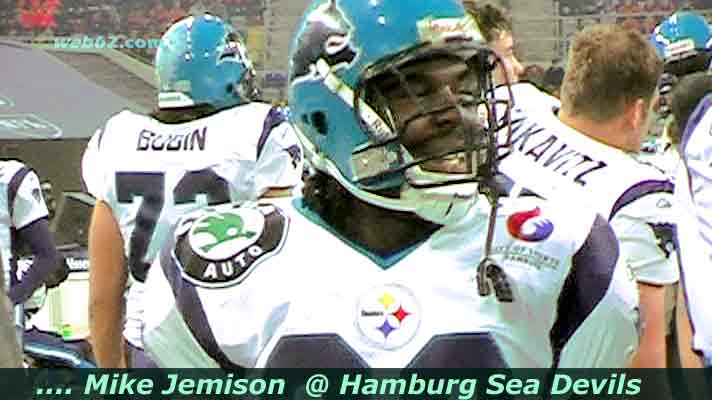 Mike Jemison
According to general information Mike Jemison had violated various laws and his NFL career prospects have vanished completely.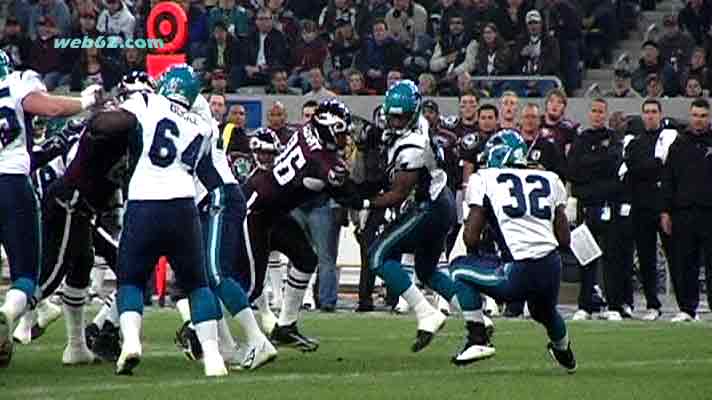 Mike Jemison
On the field Mike Jemison had truly impressed the Hamburg Sea Devils fans.
Born on June 3 in 1983 in Greencastle, Pennsylvania
College: Indiana PA
Height: 6-3
Weight: 240