-

Cologne Centurions games on photos and videos
Cologne Centurions

vs. Rhein Fire 2006
Season 2006 brought two losses for the Centurions and both times the score was 21–10.
The first game had been in week 3 in Cologne in front of 16,961 fans and it brought the third consecutive win for the Duesseldorf team under their new head coach Jim Tomsula, who had many great players on the field such as Fred Jackson and Harvey Dahl, who both became starters in the NFL.
Centurions vs. Rhein Fire videos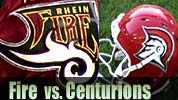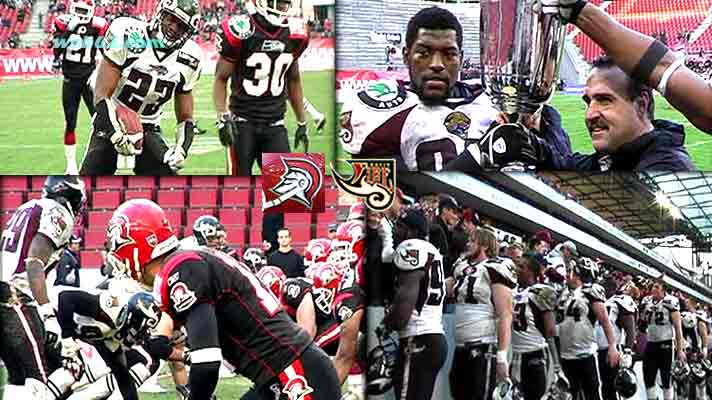 Centurions vs, Rhein Fire 2006
The Cologne Centurions claimed a possession time of 21:11 leaving the Rhein Fire over 17 minutes more with 38:49. 149 to 78 rushing yards had also been a dismal result while 168 to 172 passing yards left the Centurions with a more competitve figure.