Detroit Lions Kalvin Pearson in Cologne
Kalvin Pearson

FS Detroit Lions
Back in 2005 Kalvin Pearson had been sent to Cologne by the Tampa Bay Buccaneers for whom he had played succesfully between 2005 and 2007 appearing on 46 games.
In 2008 Kalvin Pearson had moved to the Detroit Lions, where he had scored 65 tackles and 1 sack in 16 games.
In 2009 he had played in 12 games.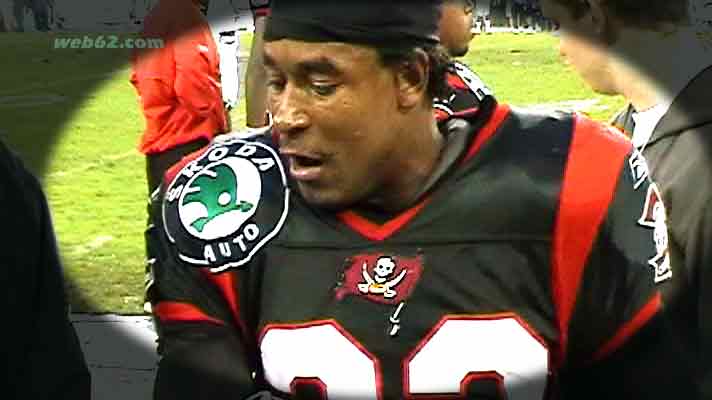 RB Kalvin Pearson
Kalvin Pearson 2005 videos
Kalvin Pearson @ Cologne Centurions vs. Frankfurt Galaxy
Video 1 | Video 2
Kalvin Pearson @ Cologne Centurions vs. Rhein Fire
Video 1 | Video 2
Kalvin Pearson @ Cologne Centurions vs. Amsterdam Admirals
Video
Kalvin Pearson @ Cologne Centurions vs. Sea Devis
Video
FS Kalvin Pearson
Born on November 22 in 1978
College: Grambling State
Height: 5-10
Weight: 190