Cologne Centurions

at Rhein Fire 2006
Also the last game of the season was lost by 21–10 in front of 28,334 fans.
Centurions vs. Rhein Fire videos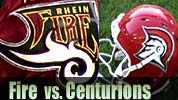 Game day coverage
Video 1 | Video 2
Photos by Conny Hudalla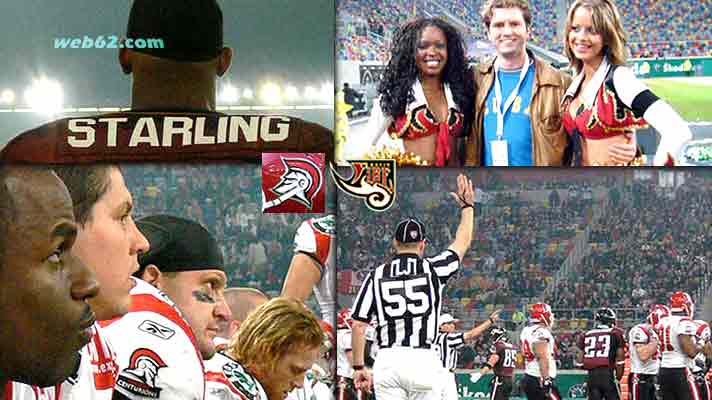 Centurions at Rhein Fire 2006
The Cologne Centurions had claimed a possession time of 27:58 what gave the Rhein Fire 5 minutes more with 32:02.
Centurions offense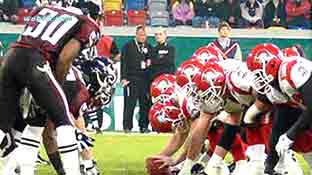 Quarterback Shane Boyd had completed 7 from 13 passes for 97 yards in addition to 45 rushing yards, what gave him a 78.0 qb rating, which was the second best on the field. All together the Centurions offence had gained 291 net yards with 58 plays compared to 341 yards with 57 plays.
Fire defense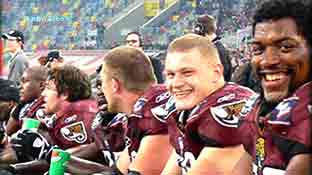 Obviously the Fire defense had been in a good mood after 43 tackles and 2 sacks had gone on their records.
Very impressive was LB Terrence Robinson with 7 tackles and 1 assist as the best defender on the field.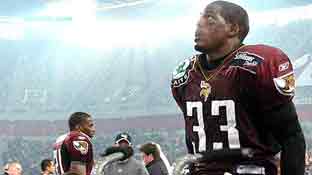 Cornerback Ronyell Whitaker from the Minnesota Vikings had shown 2 tackles and 1 pass defense during the match.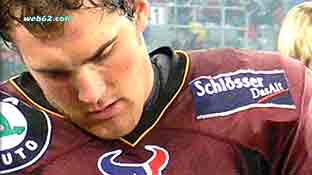 Tight end Aaron Halterman was allocated by the Houston Texans, but after the season the Miami Dolphins had wanted him. During the game against the Centurions he had rushed for 25 yards.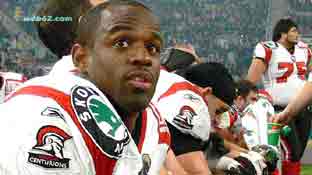 Running back Fred Russel from the Rams had shown 2 carries for 31 yards. Overall the Centurions offense had as little as little as 152 net rushing yards compared to 211 from Rhein Fire.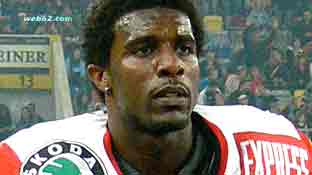 Receiver Reggie Newhouse from the Arizona Cardinals had shown 2 receptions for 29 yards.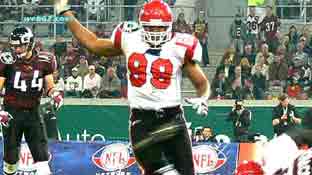 Defensive end Otis Grigsby from the Minnesota Vikings and the Panthers had shown 3 tackles during the game.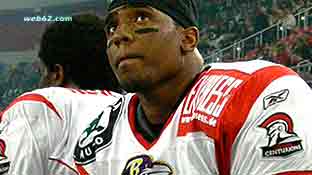 Receiver Brian Bratton from the Ravens had shown 2 receptions for 39 yards and 3 kickoff returns for 42 yards.