Cologne Centurions

Team 2006
David Duggan was the new head coach and the team finsihed in 4rth place after a 4:6 season.
Two wins against the Hamburg Sea Devils were remarkable as well as the 20–13 triumph at the mighty Amsterdam Admirals.
Memorable were quarterback Shane Boyd, who became the fourth best passer in the League with 1,139 yards and RB Fred Russel, who made third best rusher with 522 yards.
Kevin Curtis made No. 2 on interceptions with 4 and Gabe Lindstrom made second best punter with a 41.6 average.
Cologne Centurions Team 2006
Boyd | Bratton | Broussard | Curtis | Duncan | Frazier | Freeman | Gardent | Gasperson | Grigsby | Hawkins | Haynes | Hippler | Kingsbury | Lindstrom | Newhouse | Pears | Russel | Save | Schober | Torrey | Ventrone | Williams. A | Woodbury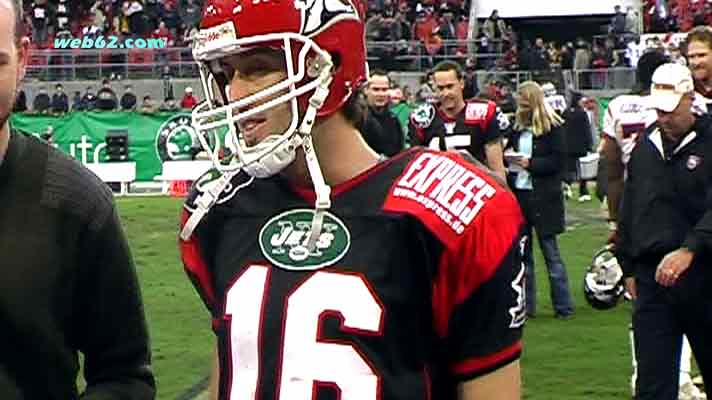 Kliff Kingsbury had been one of the 3 Centurions quarterbacks in season 2006.
More Kliff Kingsbury photos and videos
WR Jamall Broussard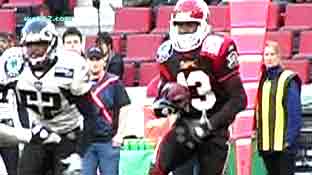 Receiver Jamall Broussard had been with the Houston Texans in 2006 and with the Carolina Panthers in 2004. At the Centurions 2005 he had the most receptions with 23 for 262 yards.
Born in Nederland, Texas on December 16 in 1981
College: San Jose State
Height: 5-9
Weight: 175
RB Alex Haynes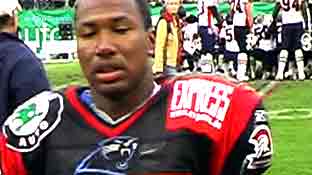 Running back Alex Haynes had been with the Carolina Panthers for 3 NFL seasons and 10 games in which he had shown 3 carries for 3 yards. And in 2008 he went to the Denver Broncos. 37 carries for 238 yards and 3 TDs had made him a top gun in Cologne.
Born in Tallahassee, Florida on March 3 in 1976
College: Central Florida
Height: 5-10
Weight: 223
CB Lance Frazier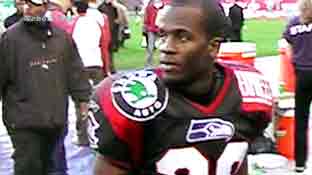 Lance Frazier was allocated by the Seahawks and before he had been for 12 games, 2 interceptions and 40 tackles with the Dallas Cowboys.
Born in Boynton Beach, Florida on May 23 in 1981
College:West Virginia
Height: 5-10
Weight: 183
WE Michael Gasperson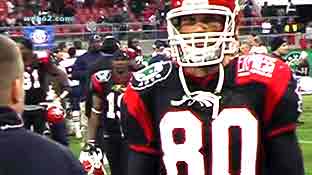 Receiver Michael Gasperson had been with the Philadelphia Eagles for 2 NFL seasons.
Born in Monterey, California on June 10, 1982
College: San Diego
Height: 6-4
Weight: 220
WE Brian Bratton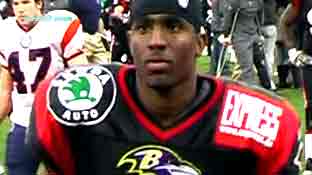 Receiver Brian Bratton had scored a fine TD in week 3 against Rhein Fire in addition to 7 carries for 33 yards and 5 receptions for 78 yards what made him the top offensive force of the day. Weeks later at Rhein Fire he had produced 2 receptions for 39 yards and 3 kickoff returns for 42 yards.
Born in Wheeling, West Virginia on July 31, 1982
College: Furman
Height: 5-10
Weight: 185
WE Kevin Curtis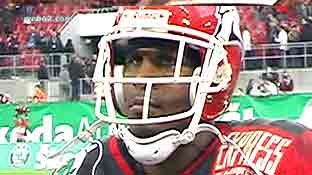 Kevin Curtis had been in talks with the Houston Texans and he returned to the Centurions as continuity player for season 2007.
Born on July 28 in 1980
College: Texas Tech
Height: 6-2
Weight: 210
TE Joey Hawkins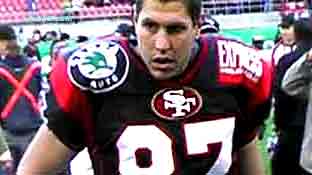 Tight end Joey Hawkins made it into the 2006 Indianapolis Colts after his stint in Cologne.
Born in Gilmer, TX on December 16 in 1981
College: Texas Tech
Height: 6-9
Weight: 252
CB Aric Williams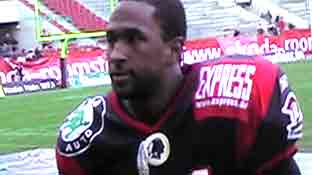 Cornerback Aric Williams did not get too far in the NFL, but in the Arena League he had found work at the Rattlers.
Born in Los Angeles, California on March 21 in 1982
College: Oregon State
Height: 6-0
Weight: 180
P Gabe Lindstrom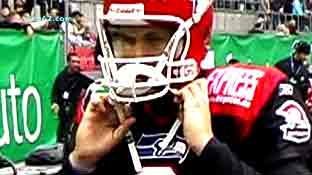 Punter Gabe Lindstrom had been with the New York Giants for 2 seasons.
Born in Los Angeles, California on May 25 in 1976
College: Toledo
Height: 6-4
Weight: 221