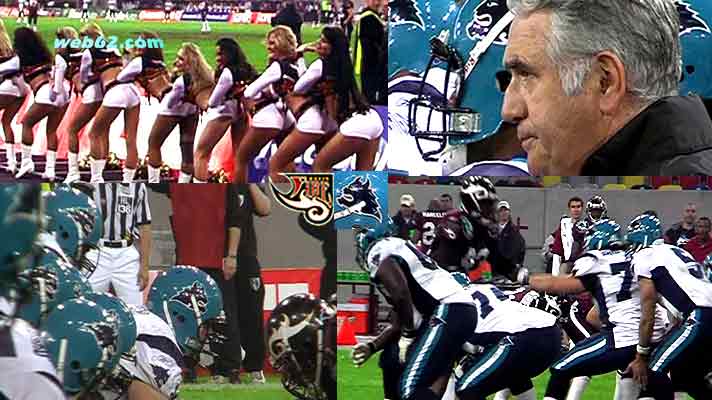 Sea Devils @ Rhein Fire 2005
The Sea Devils even had more than 31 minutes possession time but the Fire won the game by 24:19.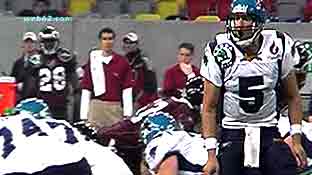 Quarterback Casey Bramlet finished the game with a 66.7 rating after 16 from 30 passes did arrive for 185 yards and 2 touchdowns.
Also 2 interceptions went in his records.
See more photos from Casey Bramlet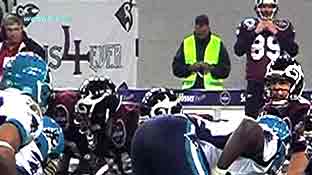 Quarterback Scott McBrien from the Green Bay Packers was getting ready to throw a 42 yd. TD pass to WR Cedric James from the Patriots. In fact, he was the best qb on the field with a 125.4 rating after 13 from 22 passes were completed for 231 yards and 2 TDs.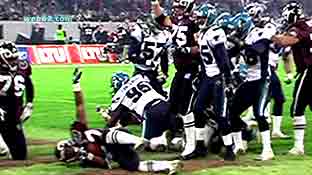 Running back Joe Smith had scored the third TD after a 1 yard run and during the game the top rusher made 31 carries for 96 yards.
See Joe Smith videos and photos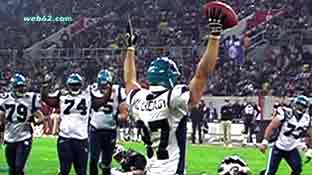 UK national receiver Scott McCready bounced back with another TD.
QB Ryan Dinwiddie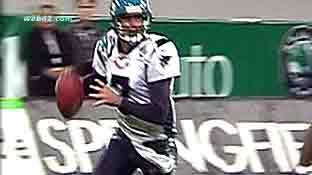 Quarterback Ryan Dinwiddie from the Chicago Bears completed 11 from 27 passes for 177 yards and a 63.3 rating.
He also gained 1 rushing yard.
Born in Elk Grove, California on November 27, 1980
College: Boise State
Height: 6-1
Weight: 195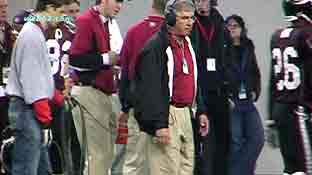 Head coach Pete Kuharchek had been waiting for this win since 9 weeks.
Watch Pete Kuharchek's video interviews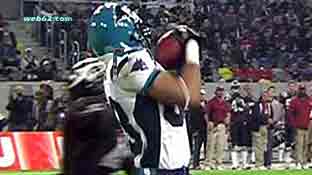 Receiver Chris Collins could not control his catch completely and the ball did slip out of his arms. During the game he had 6 receptions for100 yards.