Cologne Centurions

Team 2007
Kevin Vickerson, quarterback Erik Meyer and Greg Eslinger were some of the stars at the 2007 Cologne Centurions, who did finish on third place after a fine 6-4 season.
Curtis | Eslinger | Franklin | Gardent | Harris | Hippler | House | Meyer | Novak | Ross | Reis | Schober | Sheldon | Vickerson
Most photos by Christian Roth


QB Erik Meyer
Quarterback Erik Meyer had completed 141 from 205 passes for 1,612 yards and 13 TDs what made him the second best in the League right behind J.T. O'Sullivan from the 49ers. But despite his fine performance and a 101 season rating he could not find work in the NFL
Born in La Mirada, CA on December 28 in 1982
College: Eastern Washington
Height: 6-1
Weight: 215
C Greg Eslinger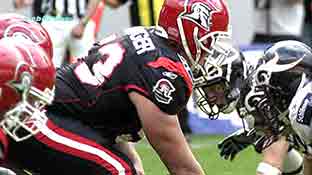 Center Greg Eslinger had been with the Cleveland Browns and the Denver Broncos.
Born in Bismarck, ND on April 23 in 1983
College: Minnesota
Height: 6-3
Weight: 292
CB Gabe Franklin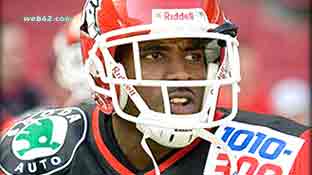 Cornerback Gabe Franklin from the San Diego Chargers was a very busy defensive player of week 2 in season 2007 with an impressive 9 tackles, 1 sack, 2 interceptions, 4 defended passes and 1 forced fumble.
Born on June 28 in 1982
College: Boise State
Height: 5-10
Weight: 185
LB Phillipe Gardent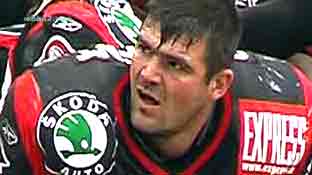 Linebacker Phillipe Gardent came from France and he had been with the Centurions for 2 seasons.
Born on March 24 in 1976
College: ESC, Marseille
Height: 6-0
Weight: 229
RB A.J. Harris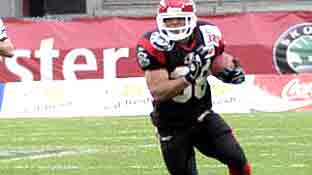 Running back RB A.J. Harris did not get too far in the NFL
Born on August 8 1984
College:Northern Illinois
Height: 6-1
Weight: 230
WR Dan Sheldon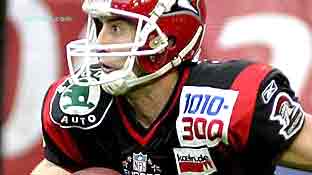 Receiver Dan Sheldon did not see any game appearance at the Chicago Bears.
Born in Elgin, IL on May 23 in 1982
College: Northern Illinois
Height: 5-8
Weight: 179
S Chris Reis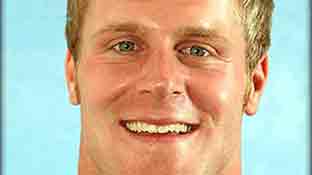 Safety Chris Reis had been the best defensive player in week 3 of season 2007 and at the New Orleans Saints he had been on 46 games for 48 tackles, 1 interception, 1 sack and 1 forced fumble in between 2007 and 2010.
Born in Canton, Ohio on September 19 in 1983
College: Georgia Tech
Height: 6-1
Weight: 215
S Daniel Schober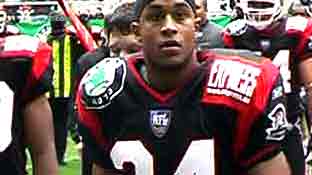 Safety Daniel Schober had been one of the national players at the Cologne Centurions.
Born on May 5 in 1984
College: none
Height: 5-11
Weight: 215