Keylon Kincade from the Dallas Cowboys had been one of the top guns at the 2005 Cologne Centurions.
By the end of the season 105 carries for 5 TDs and 352 yards were his rushing results in addition to 29 catches for 1 TD and 238 yards.
More Keylon Kincade photos and videos
QB Chris Lewis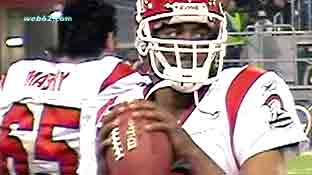 Quarterback Chris Lewis was allocated by the Arizona Cardinals, where he could not find work after his stint at the Centurions with a 46.1 season rating for zero TD and only 34 from 75 passes completed.
Born on December 13 in 1980
College: Stanford
Height: 6-2
Weight: 215
CB Jamaine Winborne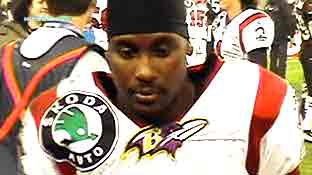 Jamaine Winborne had managed to get on 17 games for the Baltimore Ravens after his stint at the Cologne Centurions.
Born in Chesapeake, VA on December 26 in 1980
College: Virginia
Height: 5-10
Weight: 202
LT Bryan Save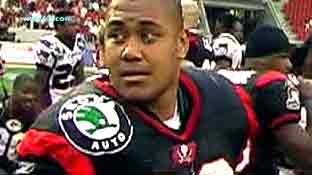 Tackle Bryan Savek was under evaluation at the Buccaneers where he could not land a job in the end and he came back in 2006 for a second season in Cologne. In 2005 he stood out with 4,5 sacks.
Born in Honolulu, Hawaii on December 16 in 1981
College: Colorado State
Height: 6-1
Weight: 313
LB Bobby Brooks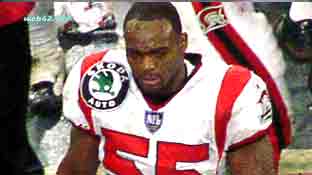 Linebacker Bobby Brooks was connected to the Raiders before he came to Cologne.
Born on March 3 in 1976
College: Fresno State
Height: 6-2
Weight: 235
DE Eric Powell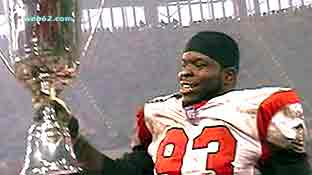 Defensive end Eric Powell had been with the Buffalo Bills in 2006 and 2007.
Born in Orlando, Florida on November 16 in 1979
College: Penn State
Height: 6-6
Weight: 314
CB Randee Drew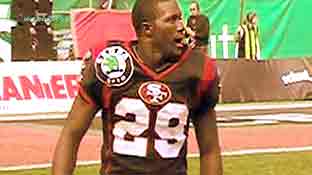 Cornerback Randee Drew was allocated by the 49ers and he had a fine interception against Rhein Fire.
Born in Milwaukee, Wisconsin on November 22, 1982
College: Northern Illinois
Height: 5-9
Weight: 190
DT Matt Walters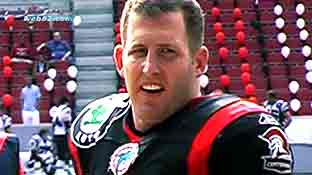 Defensive tackle Matt Walters was allocated by the Miami Dolphins, but his only season in the NFL had been with the New York Jets in 2003 when he went active in 11 games scoring 5 tackles.
Born in Melbourne, FL on August 22 in 1979
College: Miami
Height: 6-5
Weight: 272
G Brandon Evans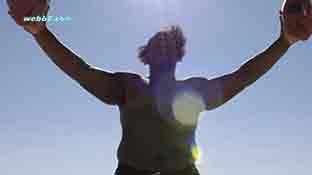 Cornerback Brandon Evans had been with the Houston Texans in 2004.
Born in Jersey City, NJ on December 27 in 1981
College: Houston
Height: 6-4
Weight: 356