Berlin Thunder

@ Rhein Fire 2001
In the end the Rhein Fire had been able to win the game in overtime by 13:16 in front of 30,701 fans at the old Rhein Fire stadium.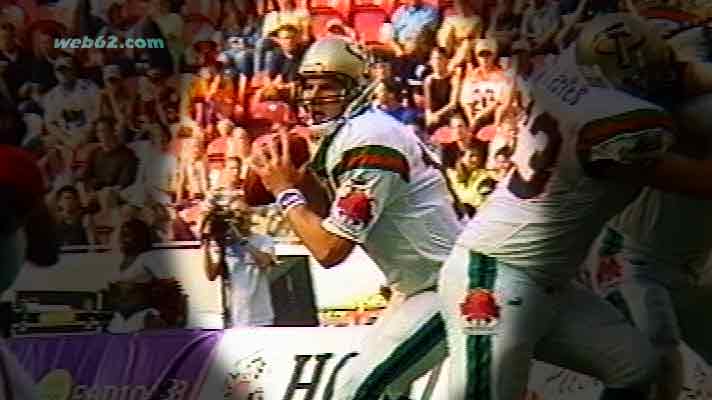 QB Jonathan Quinn
During the game Jonathan Quinn had scored 34 rushing yards with his four attempts and 30 out of his 49 passes were completed for 305 yards and one TD besides three interceptions.
Jonathan Quinn video interview and photos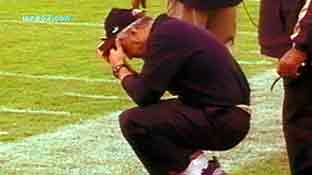 During the game the Berlin Thunder quarterback had not been able to impress head coach Peter Vaas consistantly and some signs of frustration were occasionally observed.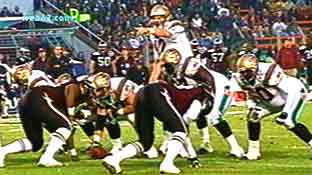 Jonathan Quinn had been a bit slow and stiff at times, what made him face four sacks at Rhein Fire, though overall his game results had been impressive.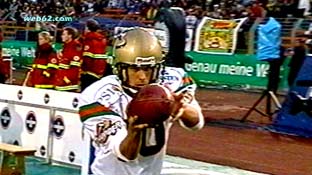 After his Berlin Thunder season Brian Mooreman had found a wonderful and long lasting career at the Buffalo Bills.
K Scott Bentley
Kicker Scott Bentley had brought in much NFL experience from the Washington Redskins, the Denver Broncos and several other NFL teams.
Born in Dallas, TX on April 10 in 1974
College: Florida State
Height: 6-0
Weight: 203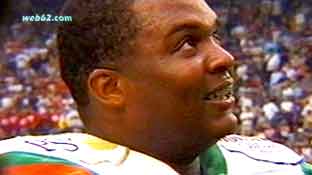 Sammy Williams had also seen a long career in the NFL at various teams including the Jacksonville Jaguars, San Diego Chargers, Baltimore Ravens and the Kansas City Chiefs.