Cologne Centurions games on photos and videos
Cologne Centurions

@ Rhein Fire 2007
The Cologne Centurions had a great time when the Rhein Fire had come over in 2007.
It was 20 degrees springtime weather and 22,154 fans in the Rhein Energy Stadium saw a very close game that the Centurions were able to win by 20:17 after a Nick Novak 49 yd. Field Goal.
Photos by Christian Roth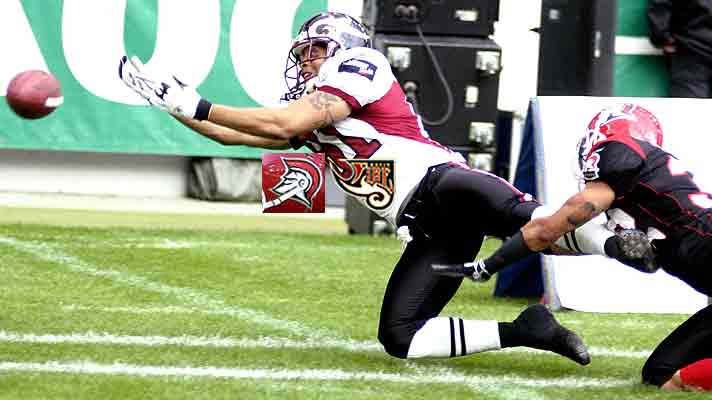 Centurions @ Rhein Fire 2007
Some astonishing and equally shared 10 sacks did point at good defensive work or at some insufficient quarterback protection.
And those 32:09 minutes possession time were reflecting that both teams had been pretty much at the same level.