Hamburg Sea Devils

Team 2005
The Hamburg Sea Devils did impress in their first season under head coach Jack Bicknell by having reached fourth place with a 5:5 while Tyson Clabo did emerge as a forthcoming NFL top gun.
Sea Devils Team 2005
Bramlet | Brown | Bryant | Chila | Clabo | Collins | Croom | Crouch | Dinwiddie | France | Herrion | Lano | Lynch | Mayer | McCoy | McCready | McGill | McNeil | Miller | Newton | Norton | Smith
Hamburg Sea Devils video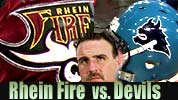 Game day coverage
Video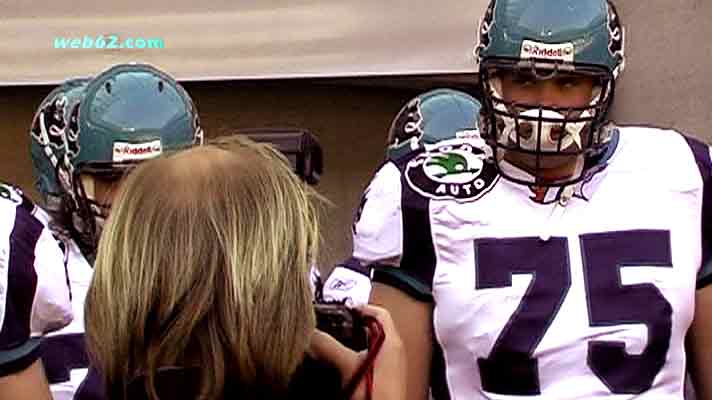 Hamburg Sea Devils 2005
The forthcoming NFL star on the team had been OT Tyson Clabo, who was about to start in 116 NFL games for the Falcons, Dolphins and Texans.
C Shawn Lynch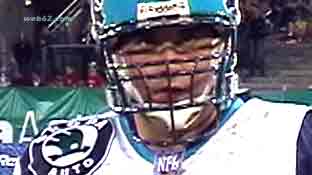 Center Shawn Lynch had been on 2 games for the Arizona Cardinals.
Born in West Palm Beach, FL on July 25 in 1979
College: Duke
Height: 6-2
Weight: 284
CB Zach Norton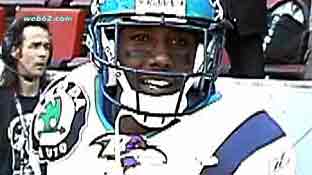 Cornerback Zach Norton was allocated by the Baltimore Ravens where he had been for two season before he had moved on to the Kansas City Chiefs.
Born in Fort Lauderdale, FL on November 19 in 1981
College: Cincinnati
Height: 6-0
Weight: 184
WR Chris Collins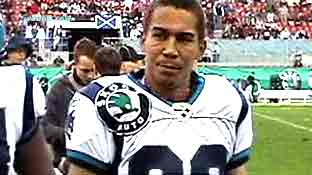 Receiver Chris Collins was allocated by the Steelers and he had the second most receptions in the League with 42 catches for 458 yards.
Born on August 16 in 1982
College: Mississippi
Height: 6-1
Weight: 201
CB Rufus Brown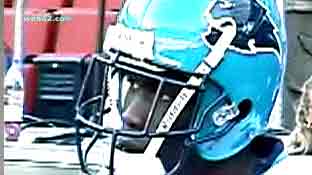 Rufus Brownhad been with the Washington Redskins in 2004 before he came to Hamburg.
Born in San Antonio, Texas on August 18 in 1980
College: Florida State
Height: 5-9
Weight: 188
S Eric Crouch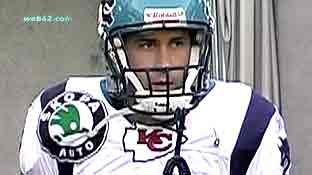 Safety Eric Crouch had been with the 2002 St. Louis Rams and the Kansas City Chiefs had wanted to see him in Europe.
Born in Omaha, NE on November 16 in 1978
College: Nebraska
Height: 6-0
Weight: 205
DT Tim McGill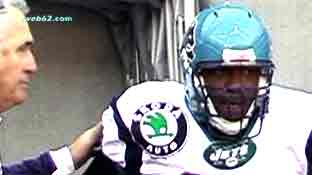 Tackle Tim McGill was contracted by the Miami Dolphins for the 2005 NFL season, but he did not see any game actions.
Born on June 24 in 1979
College: Illinois
Height: 6-2
Weight: 330
K Todd France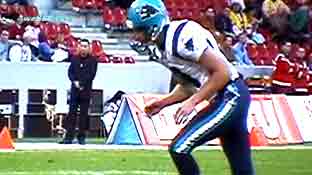 kicker Todd France had earned himself a spot at the 2005 Philadelphia Eagles for scoring 7 field goals in 3 games and for 2 goals in 1 game for the Tampa Bay Buccaneers. Impressive were his 16 field goal points in week 1 at the Centurions.
Born in Toledo, Ohio on February 13 in 1980
College: Toledo
Height: 6-3
Weight: 185
C Brandon Newton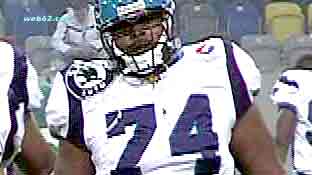 Center Brandon Newton had earned himself a 2006 NFL contract at the Pittsburgh Steelers.
Born on April 1 1981
College: Hostra
Height: 6-2
Weight: 296
TE Matthew Chila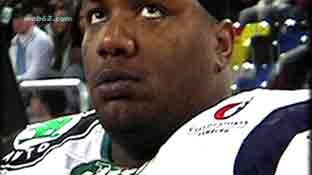 Tight end Matthew Chila had earned himself a job at the New York Jets for the 2005 NFL season.
Born on September 10 in 1981
College: Villanova
Height: 6-3
Weight: 250
LB Nick McNeil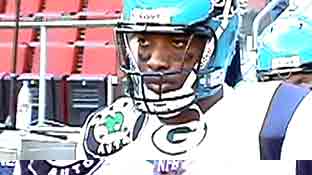 Nick McNeil got hired by the Washington Redskins for the 2005 NFL season.
Born on August 19 in 1981
College: Western Carolina
Height: 6-2
Weight: 235