Hamburg Sea Devils

@ Cologne Centurions 2005
Less than 10,000 fans saw the very first appearance of the Centurions and the Hamburg Sea Devils, who lost their opening match by 23-24 at the Cologne Centurions.
Kicker Todd France became the best Sea Devil after he had scored 16 points with his 26, 30, 38, 48 and 54 yards field goals which were a new NFL Europe League record and what did earn him a "player of the week" honor.
Hamburg Sea Devils video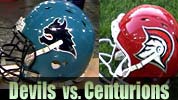 Game day coverage
Video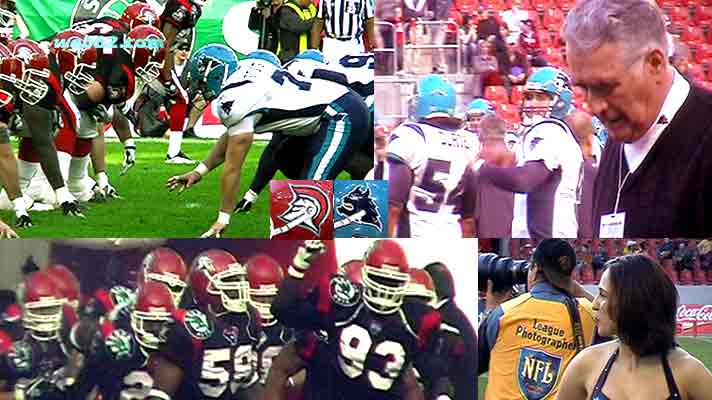 Sea Devils @ Cologne Centurions 2005
The Sea Devils had much more possession time with 35:38 minutes but they could not capitalize on that.
LB coach Tracy Simien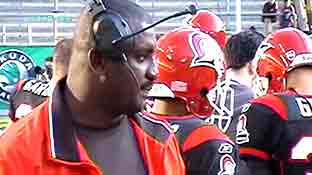 Coach Tracy Simien had been an outstanding linebacker at the Kansas City Chiefs for 108 games over seven NFL seasons and it was a honor for Peter Vaas to have him on his coaching team.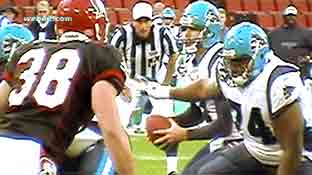 Quarterback Casey Bramlet was protected by Brandon Newton and he completed 24 from 38 passes for 238 yards, 1 TD, 3 intercptions and 4 sacks in addition to 1 run for 7 yards, what earned him a 89.6 rating.
See more photos from Casey Bramlet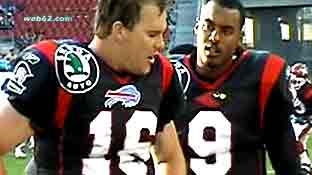 Quarterback Kevin Thompson (16) came from the Buffalo Bills and he completed 16 from 25 passes for 197 yards and 2 TDs for a 114.9 rating while his colleague Chris Lewis (9) came from the Arizona Cardinals to complete 1 from 6 passes for 19 yards and a 40.3 rating.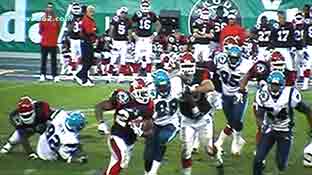 Running back Kory Chapman was allocated by the Patriots and he did score one touchdown and 31 yards with 6 attempts. Later he moved to the Colts. And during the game the Centurions had shown 21 rushing attempts for 73 yards compared to only 14 by the Seas Devils for 60 yards.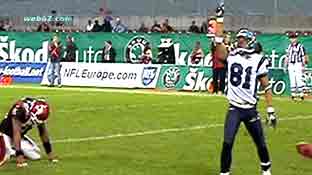 Receiver Ricky Bryant came from the Patriots and he had scored the only TD for the Sea Devils.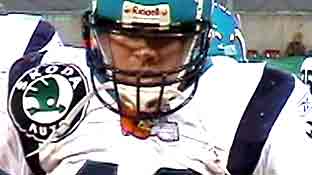 For 2 NFL seasons RB Ben Miller had been with the Cleveland Browns.
Born in Columbia Station, Ohio on August 18 in 1979
College: Air Force
Height: 6-3
Weight: 265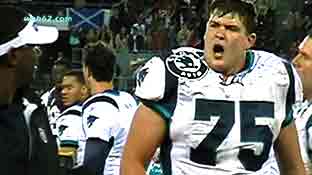 Tackle Tyson Clabo was absolutely furios after this hard fought and extremely close match.