Fashion in Russia
In 2014 the outlook on Fashion in Russia had turned dismal after Western governments had decided to launch another political ice age in conjunction with the Ukrainian Russian dispute among former "socialist brothers".
In fact countless jobs and businesses within the fashion industry have gotten heavily jeopardized also through the devaluation of the Russian Rubel and the low oil price, which is hitting the Russian economy badly.
Before the European and Russian members of the garment industry have been able to develop many successful collaborations and partnerships, which are now seeing their probably most difficult times.
One may hope, that at least Germany will be able to return to the quality of politicians, that was shown by former chancellor Gerhard Schroeder and his foreign secretary Joschka Fischer, who had helped a lot, to pave the way for creative business men like Igedo CEO Manfred Kronen and Dutch textile trader Jan Stam, who both have demonstrated, that fashion is able to build bridges and to cross borders.
Russian Designer Fashion shows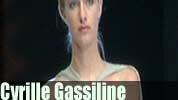 Sensual feminine Russian designer fashion comes from Cyrille Gassiline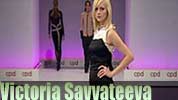 See some superb Russian Designer Fashion from Victoria Sawateeva
Fashion show videos, photos and story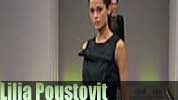 Lilia Poustovit presents finest Designer Fashion from the Ukraine
Video and photos
Olga Samoschenko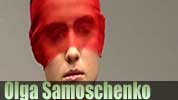 Olga Samoschenko is another great Russian designer talent.
Fashion show video
Lena Tsokalenko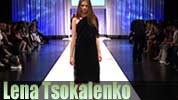 Designer Fashion Show from Lena Tsokalenko from Russia.
Zlava Zaitsev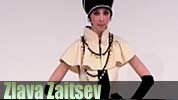 Zlava Zaitsev is perhaps the best known Russian fashion designer outside the country.