Fashion companies on the web
IT & Fashion Internet TV
15 years ago Internet videos and Internet TV had belonged to Real Networks, a company, that deserves all the credits for their pioneering and having made it possible to stream Fashion videos all around over the world.
Stamp sized and blurry small clips for 56k modems had become trendy and leading International organizations such as the NFL and the CPD had been with the first trying to give their audience a new type of free service.
Meanwhile the NFL is delivering some first class Internet HD TV over the web while web62.com is using providers like youtube for maximum range and also HD Quality.
Only the fashion industry seems still a few years behind in terms of media range and marketing.
Hardly any fashion company is ready to deal with the opportunities that today´s Internet TV is dishing out pretty much for free.
Back in the old days it was Vivienne Westwood who had the best clues on the web while German top designer Anja Gockel had never ever seen the videos were promoting her name around the globe in the early 2000s.
Muy caliente, very hot had been the recommendation at the Mexican Real Guide and one may wonder, where there might be some fashion companies capable enough to push for global TV marketing straight to the consumers, straight to the retailers.
Time and technology have been ripe and ready since ages, but what happens to the mindset of those who are making all these nice fashion items.
Why so little care on visibility, global range and brand identity ?
That´s what the CPD fashion trade fair did already back in 2003 shifting out over 30.000 videos per day around the event.
A great win for the leading exhibitors who will gain visibility for their brand as long as these videos are receiving requests.
And some good ones run pretty much forever.
But where are the first fashion companies that are ready for the Internet TV age ?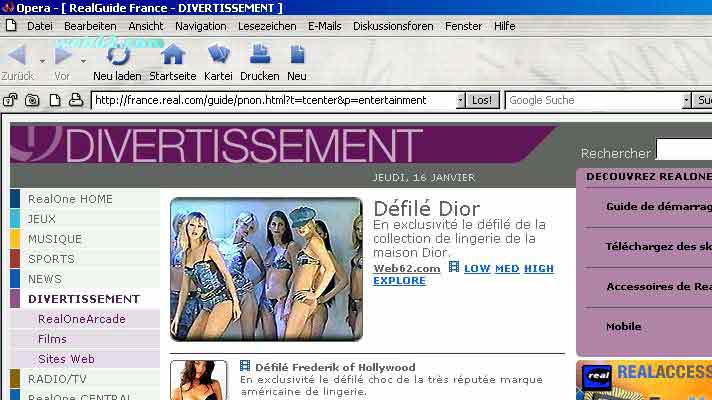 2001 Dior & John Galliano
Back in 2001 John Galliano had been furious to see Real Networks promoting an unofficial Dior Fashion Show.
In fact his team had underestimated the range of streaming media and the impact of the Internet at that time, while the House of Dior was seeking new markets at the CPD fashion trade fair, where web62.com had done just some regular webcasting.
In fact John Galliano's rep Isabelle Chartean had given a video interview and the problem had been this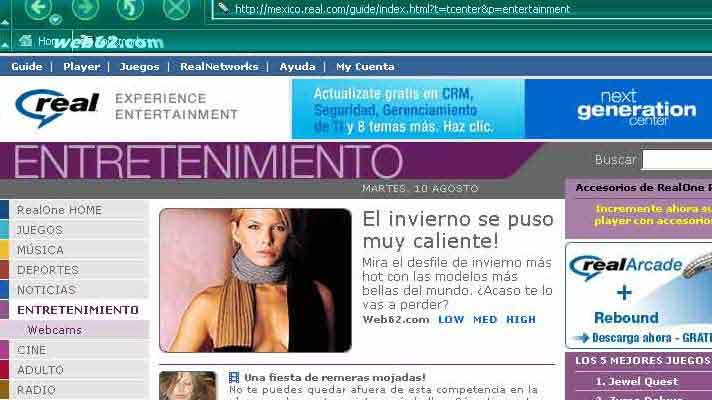 Fashion videos on the web
Muy caliente wrote Real Guide Mexico in conjunction with clips from Anja Gockel fashion shows.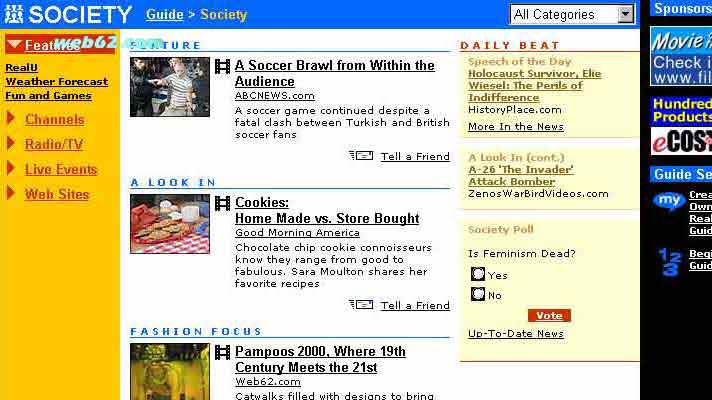 Fashion videos on the web
Pompoes had delivered the videos of the year 2000.