Fashion Magazine with videos and photos
Swiss Fashion
Kazu Huggler is just one out of a several Swiss designers, who represent an upcoming young fashion industry that seeks expansion built on sophisticated quality and sustainability.
Meanwhile the low Swiss Frank is helping Swiss exports and it is once again time to look deeper into some immense quality.
Swiss Fashion videos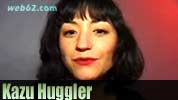 Half Swiss, half Japanese is Kazu Huggler, a superb fashion designer.
Show and interview video and photos with story
Swiss Designers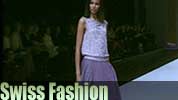 But also several other young Swiss designers are expanding with great success.
Interviews and fashion show video
Swiss designer fashion
When it comes to quality and comfort the Swiss Fashion products will have to be mentioned with the very best, because Swiss people want to rely on their items in any kind of weather and not just for one day.
That's why Swiss fashion producers are absolutely oblieged to deliver long lasting items that can stand brutal winters and hot summers as well.
Watch Fashion TV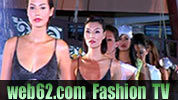 Enjoy
our Fashion videos
Schweizer Kleid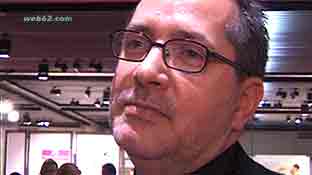 "Schweizer Kleid" is a leading Swiss Fashion organization, which supports individual designers by coordinating their International marketing and promotional efforts.
Roland Giger is the mastermind behind the organization, who introduced plans, concept and background of the pulsating and highly innovative Swiss Fashion industry.
Interview video + "Swiss label" in a fashion show video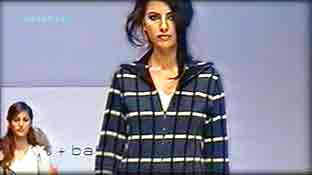 Swiss Fashion by Xess + Baba had been a regular show at the CPD trade fair in Duesseldorf.