Victoria's Secret
On Nov. 15 2001 the Disney owned ABC station had broadcasted a lingerie show from Victoria`s Secret, what wrote Television history with 27 million viewers.
Shown at 9 p.m. the ratings had been phenomenal, but obviously some of the looks had been to hot for several citizens, who had raised complaints.
In fact from all over America protests had reached the station and which were splitting the nation into two different camps.
Nevertheless 423,000 unique visitors were recorded at Victorias`s Secrets website, compared with 212,0000 in the week before the show, what had been a huge figure in those early years.
Lingerie Fashion videos
Intimates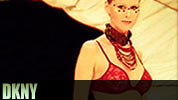 Fashion Show Video
DKNY Lingerie Show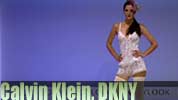 Fashion Show video