Umit Unal
Fashion from Turkey
Umit Unal is developing all of his wonderful fashion at his studio in an old part of the Turkish capital Istanbul.
Umit Unal Fashion videos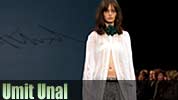 The very latest from Umit Unal at the 2012 cpd.
Fashion Show
Video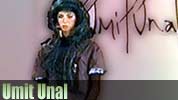 Many exciting fashion shows at the CPD were delivered by Turkey's top fashion designer Umit Unal.
Umit Unal Fashion Show
Video
Umit Unal Interview
Video
Umit Unal Fashion Show
Video
Umit Unal Fashion Show and interview
Video