Umit Unal
Fashion from Turkey
At the first CPD in 2012 the new collection of Umit Unal had been a true highlight.
Photos by Thomas Ley
Umit Unal Fashion videos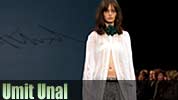 The very latest from Umit Unal at the 2012 cpd.
Fashion Show
Video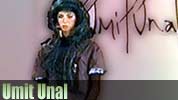 Many exciting fashion shows at the CPD were delivered by Turkey's top fashion designer Umit Unal.
Umit Unal Fashion Show
Video
Umit Unal Interview
Video
Umit Unal Fashion Show
Video
Umit Unal Fashion Show with interview
Video