Boy George in Thailand

A DJ on Bangla Road
Musical trends and vibes
Once the new romance movement had faded out it was the Acid raves, that were pulling Boy George back into music, when he had discovered his passion and talent for being a DJ.
At the same his beloved UK Reggae music had turned towards the urban and much more aggressive Jungle vibe, where notorious gay bashers like Buju Banton had been taking over the trends from the lovers rock camp, where a Susan Cadoggen had been ruling.
Despite all his love for Reggae music Boy George had to limit his musical vicinity to the white Reggae community, which had been fairly large at that time with UB 40 selling vast amounts of albums and singles.
Apparently the top UK Reggae producers such as the Mad Professor and the white Adrian Sherwood did not feel enticed to work with Boy George, though he really seems to have a great admiration for their musical and technical skills behind the mixing boards.
Perhaps they were rejecting the idea of working with Pop stars or simply because of the gay aspect which is not that popular in the world of Reggae.
Also the Hip Hop movement had not been too beneficial for Boy George, Bronski Beat, Frankie goes to Hollywood, George Michael and most other gay UK Pop stars from which perhaps Elton John came out best after the early death of Freddy Mercury.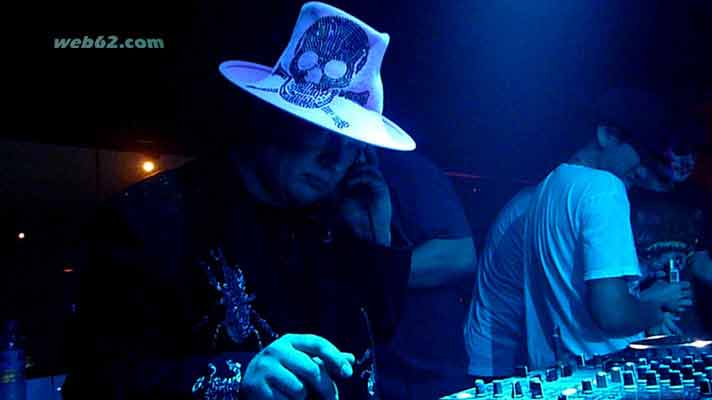 Boy George in Thailand
The English singer and DJ had come to the Seduction Night Club in Patong during his first visit to Phuket.
Watch the Boy George in Patong video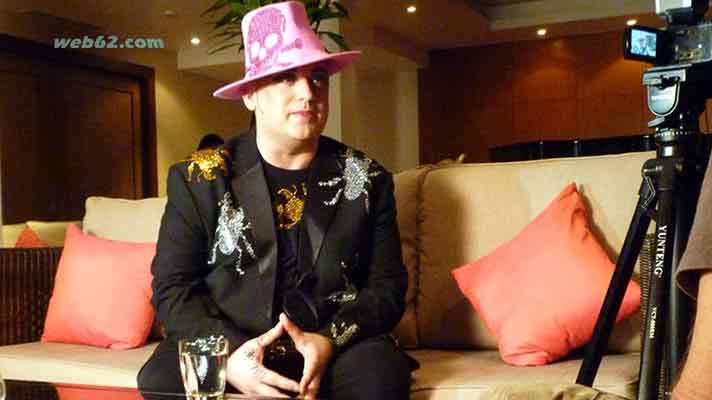 Boy George in Thailand