UK DJs in Germany
Prime djs like Peter D Rose from Smith & Mighty, Moloko tour DJ Winston Hazel, MC Al Zinger and BBC's top gun DJ Gilles Peterson had been busy alongside the old Louie Austen from Austria, who had turned the floor into a boiling stampede.
In between all that sexy noize a lot of interesting talks about music, sounds and legends, roots & culture, MP3, soccer and tons of other topics had gone on video.
Watch and listen to what MC Al Zinger, Gilles Peterson, Peter D. Rose and Winston Hazel had to say.
DJ Video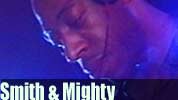 UK DJs live on stage

Zinger, Peterson, D. Roose
Video
Dazu auch die Fußball WM Kommentare
DJs meet Football
Some DJ comments had gone into Britain`s biggest worry of 2002, the Football World Cup.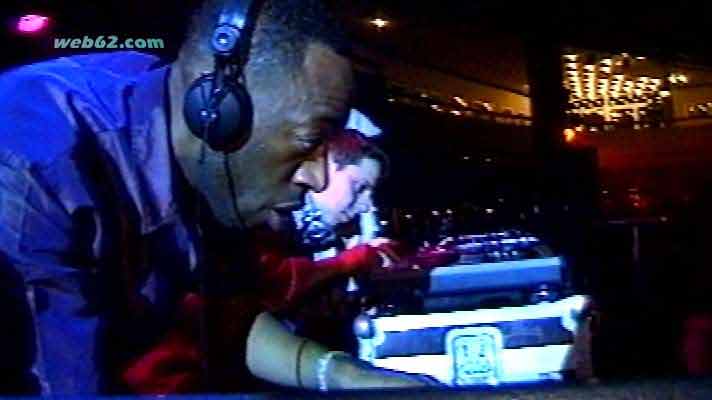 Gilles Peterson and Peter D. Rose
The huge CPD fashion trade fair had invited models, exhibitors, fashionists and media to the best party in town and Peter D. Rose from the Smith & Mighty camp in Bristol and Gilles Peterson had pumped out some real funky scorchers.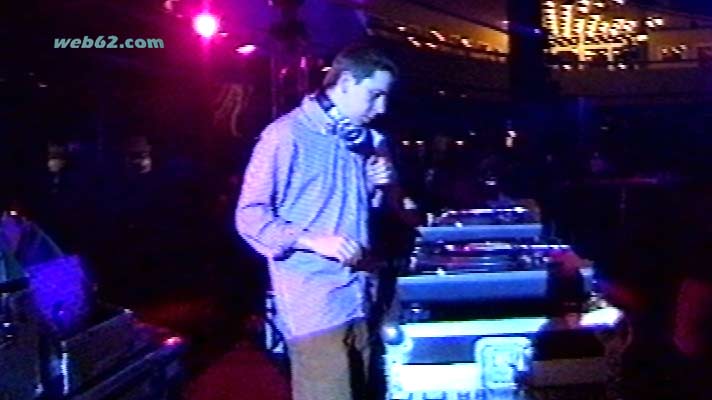 UK DJ Gilles Peterson
DJ Gilles Peterson with his friend MC Al Zinger and a fashionable mic on his sleeve.
Also MolokoTour DJ Winston Hazel had given a great set in Duesseldorf.