DJ Winston Hazel
The great entertainer, dancer and MC was very impressed by the amount of gorgeous looking women in the house, who were flooding the city twice a year during the days of the formerly biggest fashion trade fair in the world.
Winston was in fact the Tour DJ of the UK Band Moloko and he had worked once a month at Groovetech, what had once been one of the finest Radio Stations on the Internet.
Winston Hazel videos
Video 1 Reggae rules, Jamaican roots, culture shock, catch a fire.
Video
Video 2 Projects, earth records, Reggae love, musical preferences, jazz´n blues, releases, sports.
Video
Video 3 Lewis vs. Tyson, cultures UK / US/ Japan
Video
Live on the tables Video
The Football World Cup
Video
If I could change the World Video
web62.com proudly presents one of the true musical activists ... filmed and streamed some 10 years ago ....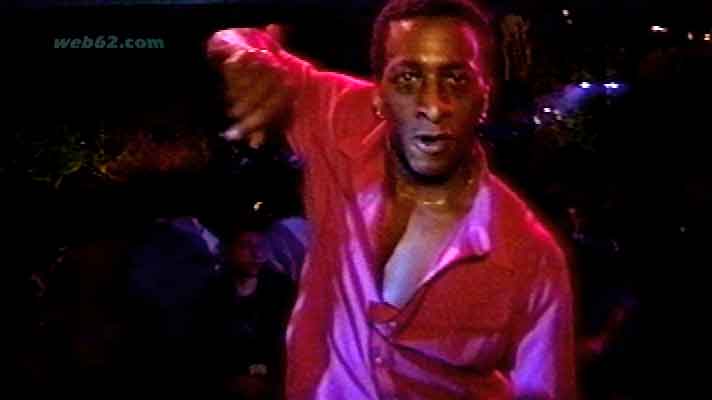 DJ Winston Hazel
Like any popular DJ also Gilles is receiving giant amounts of discs and information, so that the seize of his collection is way above the average.

DJ Winston Hazel