The African music channel
Ivory Coast
President Alassane Ouattara
Magic moments for the Ivory Coast when militias where laying down their guns in a groovy disarmament party with great music and dancing.
President Alassane Ouattara & dancing dozos
Video
Photos and story by Bettina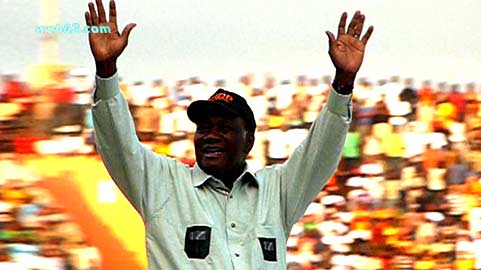 President Alassane Ouattara
The President of Ivory Coast "ADO" Alassanne Draman Ouattara was rolling into the Bouake stadium, which became a rebel stronghold back in 2010 during his presidential campaign.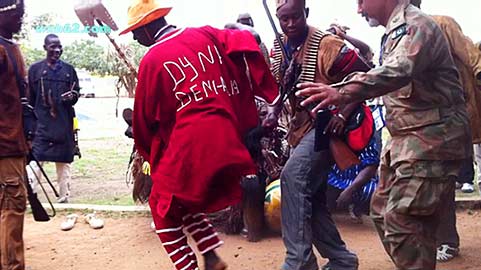 Chasseurs Dozo Ivory Coast
These are the "Chasseurs Dozo" or the Hunters doing their traditional dances while laying down their weapons.
During the post-electoral crisis in 2011 they had supported militias and those auto defense groups around the Ouattara.