World Bowl photos, videos, stories
World Bowl 2000
Claymores vs. Rhein Fire
With Kevin Daft and Aaron Stecker the Claymores had two players at NFL caliber on the field, but the Rhein Fire defense had Anthony Mitchell, Chris Akins and Marques Douglas on the case, who all had become hot properties after their return o the States.
World Bowl 2000 videos
NFL World Bowl Highlights and interviews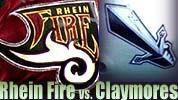 Scottish Claymores vs. Rhein Fire
Press conference video
The game:
The teams rushing in video, part 1 video, part 2 video, Pepe Pearson`s TD video
Post-game:
Winning Cowboys video interviews and press conference with Danny Wuerffel video, Aaron Stecker video and the leaving head coaches Jim Criner & Galen Hall video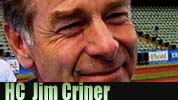 Claymores head coach Jim Criner gave his last interview before the game.
Jim Criner photos and video interview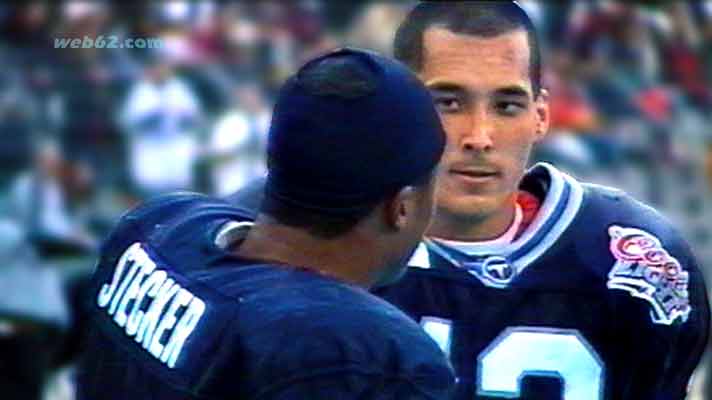 Aaron Stecker & Kevin Daft
Scottish Claymores qb Kevin Daft and running back Aaron Stecker were facing some solid Rhein Fire defense, which was put together by Pete Kuharchek.
Nevertheless Aaron Stecker had scored 92 yards and one touchdown with his 12 attempts while Kevin Daft had completed 16 from 29 passes for 177 yards and one TD.
Danny Wuerffel Saints Redskins
The quarterback of season 2000 Danny Wuerffel said in the press conference, that Rhein Fire had been the biggest thing in his life when his 2042 yards in 10 games have made him the best passer in the NFL Europe.
Against the speedy Claymores his 4 rushing attempts had brought 18 yards. He also completed 12 from 30 passes for 90 yards and 2 touchdowns.
More Danny Wuerffel videos and photos
Hall & Jones
Defense