World Bowl 2000
Claymores vs. Rhein Fire
After the World Bowl Galen Hall and Jim Criner did resign alongside Dick Curl and Al Luginbill so that four out of six new head coach positions had become vacant.
From all the World Bowl 2000 players Anthony Mitchell, Chris Akins and Aaron Stecker had become Super Bowl Champions while Nick Ferguson had probably the longest career in the NFL.
Galen Hall's defensive coordinator Pete Kuharchek got promoted to head coach and Bart Andrus took over the Amsterdam Admirals.
In fact it was a superb season in which the Rhein Fire had reached their ultimate peak while with Amsterdam and the rising Berlin Thunder under Peter Vaas a new chapter was about to emerge.
World Bowl 2000 videos
NFL World Bowl Highlights and interviews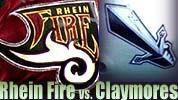 Scottish Claymores vs. Rhein Fire
Press conference video
The game: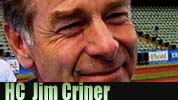 Claymores head coach Jim Criner gave his last interview right before the World Bowl.
Jim Criner photos and video interview


Aaron Stecker & Ontiwaun Carter
Aaron Stecker had required a bit of oxygen at times while & Ontiwaun Carter had rushed for 56 yards.
NFL Europe President Bill Peterson
Much fun before the game had NFL Europe President Bill Peterson when Rhein Fire GM Alex Leibkind had given him some kind of a special therapy for his stressed spine.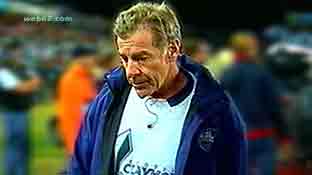 Head coach Jim Criner had looked like reminiscing the good old days at the Claymores while walking to the press conference where he was about to surprise the Scottish Claymores fans with his resignation. Or was he just sad about the loss of his team? Anyway, a year later him and Galen Hall were a part of the XFL.
Galen Hall's team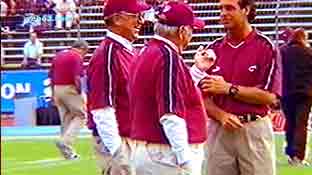 Galen Hall had added Bart Andrus to his coaching team, who was about to take over the Amsterdam Admirals from the third XFL casualty Al Luginbill.
RB Ben Snell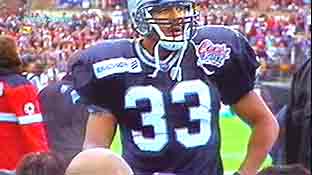 Scottish Claymores running back Ben Snell had contributed six carries for 9 yards gain while the most weight had been on his colleague Aaron Stecker.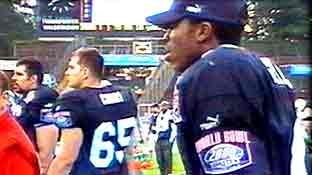 Donald Sellers from the St. Louis Rams was well remembered by his head coach Jim Criner even many years later as one of the best receivers at the Scottish Claymores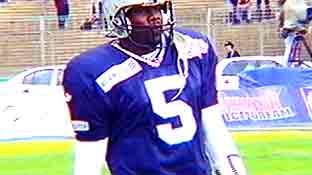 Quarterback Marcus Crandell was vividly demanded by some of the Claymores players and fans, but also during the World Bowl he had remained on the bench. Later on he had moved north to the Edmonton Eskimos.
More Marcus Crandell photos and info