Gbenga Olaniyi
Music from Nigeria
Yoruba Singer Gbenga Olaniyi comes from Nigeria, where great artists such as Fela Kuti or King Sunny Ade have emerged as some of the most famous African musicians.
In particular the legendary Juju sound has brought Nigerian music into the limelight and the legendary talking drums with a great tradition in guitar playing and singing has created many fans all over the world.
Gbenga`s Olaniyi`s music is very melodious and dedicated to the meaning of love and understanding between people, cultures and nations. Interesting to know is, that his tremendous versatility had enabled him to start also a professional career in soccer, which had brought him even up to Europe.
Meanwhile he prefers to express his creativity rather through notes than goals and results are most likely even much more enjoyable.
This is part one from a concert with Groove Taxi and a long interview.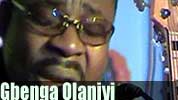 Gbenga Olaniyi Live Music
Reggae Song and interview
Video
Nigerian Song and interview
Video
Special comment on Graffiti
Video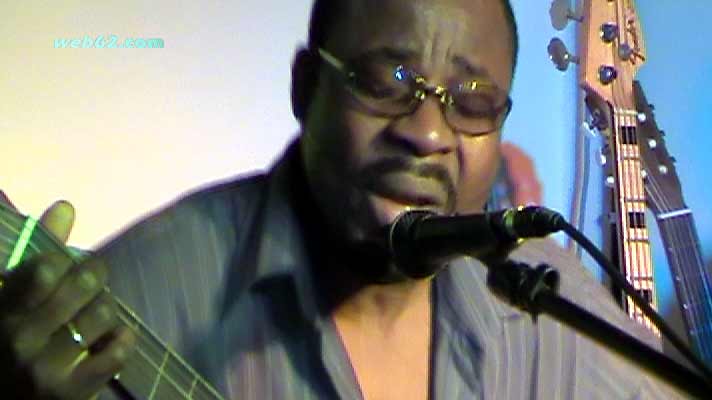 Gbenga Olaniyi from Nigeria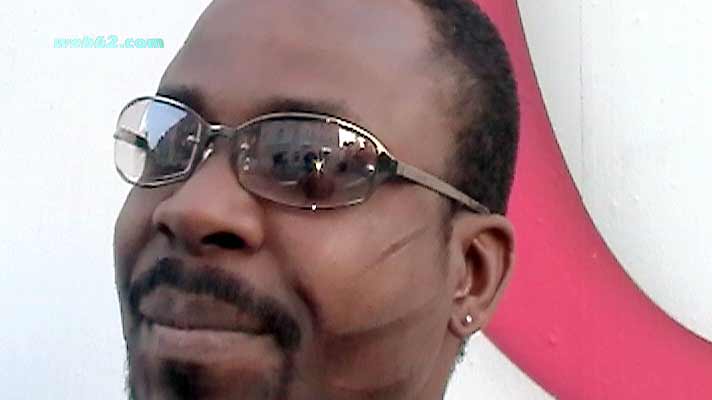 Gbenga Olaniyi from Nigeria