World Bowl photos, videos, stories
World Bowl 2001
Dragons vs. Thunder
Rap artist Coolio had been the musical highlight of World Bowl 2001 in Amsterdam where the Berlin Thunder and head coach Peter Vaas did win their first of a pair of championships against the Barcelona Dragons with quarterback Jarious Jackson under head coach Jack Bicknell, who had won 8 from their 10 regular season games.
World Bowl 2001 videos
NFL World Bowl Highlights and interviews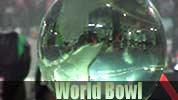 Barcelona Dragons vs. Berlin Thunder
Game video 1 | video 2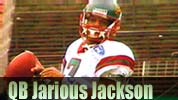 Jarious Jackson on the field
Video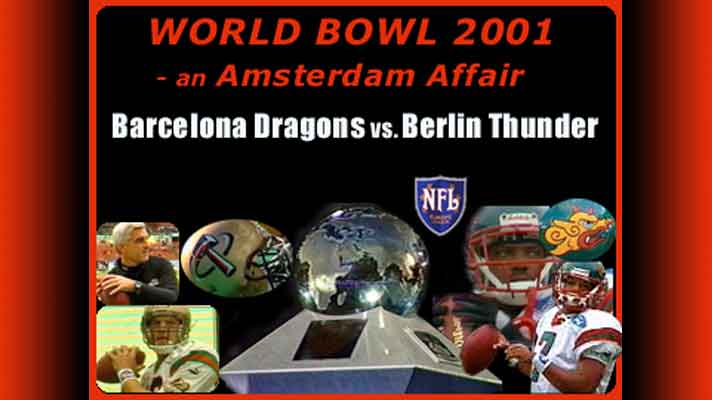 Welcome to World Bowl 2001
Just like in 1999 Jack Bicknell and his Barcelona Dragons were rated as the strongest team in the League and again in 2001 they were stopped by an underdog team.


Peter Vaas had been in a great mood after the match and he gave a video interview right on the field.
Photos and video interviews from Peter Vaas
Welcome Thunder