World Bowl photos, videos, stories
World Bowl 2007

Devils vs. Galaxy
With a consecutive title win head coach Mike Jones would have written NFL Europe history.
But even without his results over the years were excellent keeping the Galaxy right on top of the League.
Photos by Christian Roth.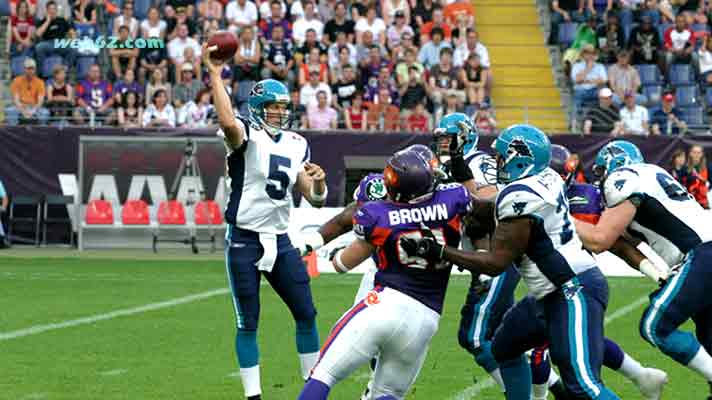 World Bowl 2007
Sea Devils Quarterback Casey Bramlet made MVP with a very well played game.
G Mike Brisiel Texans
Great protection came from guard Mike Brisiel from the Houston Texans, who had shieded Casey Bramlet pretty well most of the time.
In the NFL Mike Brisiel has played over 6 years for the Houston Texans and 2 years for the Oakland Raiders for a total of 80 NFL games.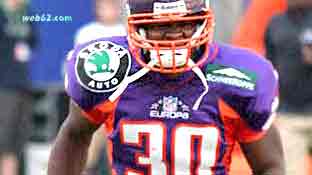 Running back DeCori Birmingham added a 5 yards TD to shorten the distance down to 14:20 and 172 yards with 7 kickoff returns and 21 yards with 7 attempts were a pretty good score.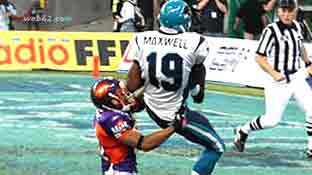 Marcus Maxwell converted 5 catches into 127 yards and 2 TDs. His best one was for 65 yards.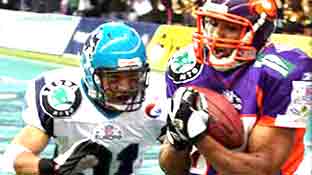 Brandon Middleton had a fine 24 yards TD catch for a 7:13 what gave the Galaxy some nice momentum.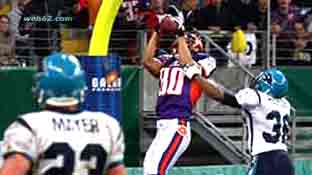 Robert Ortiz brought the Galaxy as close as 21:23 and during the entire game he had 3 receptions for 51 yards.
DT Daniel Benetka