World Bowl 2007

Devils vs. Galaxy
Utterly impressive is the in 2016 still ongoing career of CB Brent Grimes, who had already impressed at back at World Bowl 2007.
Photos by Christian Roth.


CB Brent Grimes 2007
Adam Anderson had 2 punts for 63 yards and LCB Brent Grimes (25 ) 4 tackles, what was the beginning of a long career in the NFL until 2016.
In fact, Brent Grimes started in 2007 at the Carolina Panthers in 2 games with 11 tackles and after 6 years he had 56 games on his records.
After that Brent Grimes went to the Miami Dolphins for another 47 games in which he increased his amount of tackles up to 49, not to mention his 4 interceptions.
Huggins & Jenkins
WR Felton Huggins had one catch for 13 yards and WR Justin Jenkins had scored the first TD besides 7 catches for 79 yards.
Sinclair & Woodfin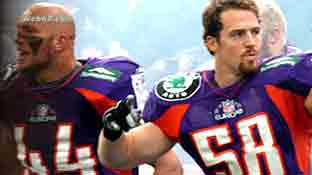 Frankfurt Galaxy MLB Matt Sinclair and LB Zack Woodfin were looking very confident and decisive at times.
DE Justin Brown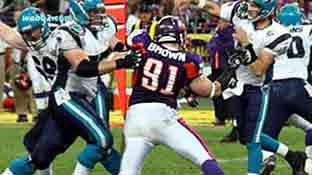 Justin Brown had been with the Edmonton Eskimos for 3 years and in the World Bowl he had 4 tackles.
RB Tony Hollings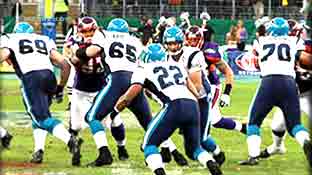 Tony Hollings came from the Houston Texans where he no longer made it after 23 NFL games within 3 seasons. In World Bowl 2007 he did score 39 yards with his 11 attempts.