Nick Halling
10 years on the case around the NFL Europe and having analyzed games and players with legends such as Troy Aikman, Mark Schlereth, Daryl Johnston and many others have made Nick Halling the most competent European NFL expert.
Privately he is a fan of the Steelers and doing interviews with him had always been a great pleasure.
In addition it is impossible to find any European tribe with a higher level in Sports coverage, than the Brits, who have come up with the best of the best in front of the cameras.
Meanwhile Nick Halling has also gone a bit deeper into boxing and other sports while he seems to be one of the most recognized sport presenters on British Television.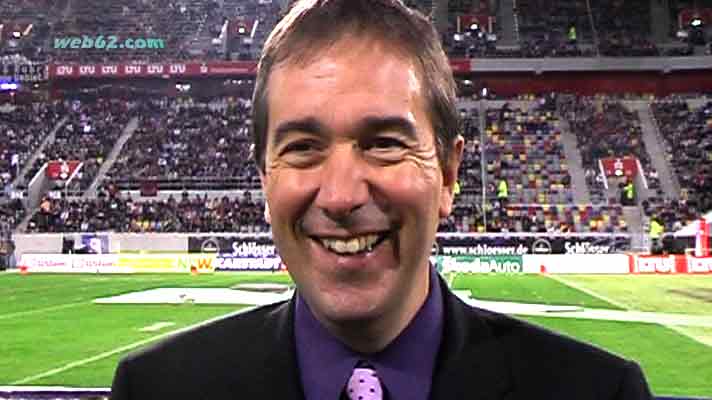 Nick Halling video interviews
Interview season 2001
Video
Interview season 2002
Video
Interview season 2003
Video
Game prediction Scottish Claymores at Rhein Fire
Video
Nick Halling's comment on the FIFA World Cup 2002
Video
Nick Halling's comment on the FIFA World Cup 2006
Video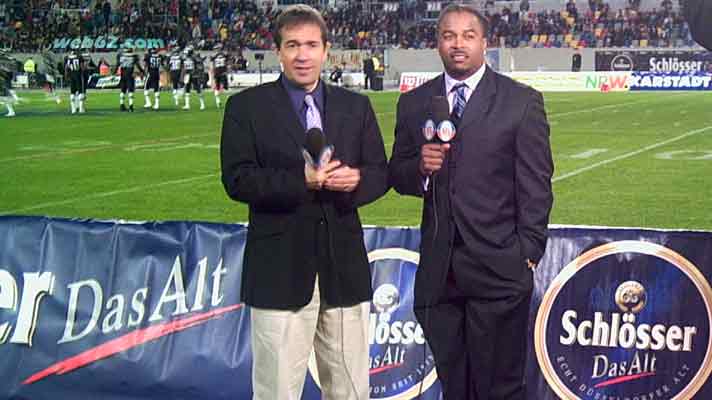 Nick Halling on the case
Impressive is the amount of NFL legends, who have been working with Nick Halling over the years.