Japanese Manga & Animation

is new media
Since a while Japanese Manga can be found all over the world.
When you turn on a TV, there are Japanese animations, when you go to a book store, you will get to see Manga.
What makes people interested in Manga & Anime? Why are they spreading so fast ?
First of all it is special with Manga & Anime, that there all kinds of different stories.
They cover fantasy, love, forbiden Love, prohibited love, homosexuality, violence, a gourmet, a success, history, a biography, an occupation, bullying, study, Joke, SEX, work, child-rearing, education, married life, culture, Horror, detective, mystery, sports, cooking and so much more, what people enjoy.
Why is Japanese Manga so popular ?
In Japan,there are so many Manga which you can study about Arithmetic, science, a language, science, society, a foreign language, gymnastics, history, bussiness, biographies and more.
Manga has no restrictions what to write about.
Target groups range from small kids to adults, topics from education to Entertainment and the charm of manga and animation comes from it`s various topics and stories.
Japanese manga & animation, is new media.
We are Prin & Umi Konbu and we deal with Manga and Anime in every aspect. We are living in the foreign to create and promote Manga.
Our activities include Manga creation, Manga & Anime style illustration, Manga lectures and Manga tution.
Somehow we proof, that the demand for Manga is spreading fast in Europe and now we will make a Manga course in Frankfurt, Germany.
Germany is an example that shows, how Manga and Anime is accepted by people and that there are many people who want to study how to draw Manga.
Children choose a Manga cartoonist as a one of the occupation for their future dream.
Here at web62.com, some of our work is introduced.
Written and designed by Manga artists Prin & Umi Konbu (All rights reserved)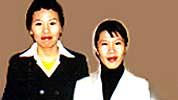 Watch a web62.com produced video with Japanese Manga culture in Cambodia for Japanese WAORYU Internet TV