Seychelles
The Seychelles are some real paradise Islands in the Indian Ocean right in front of the east coast of Kenya.
And since ages the lovely Seychelles have always been one of the top tropical luxury destinations by offering lovely beaches, stunning tropical gardens and enough superb accommodations, that make visitors fall in Love with the Islands right away.
An environment conscious government is looking well after nature and the environment what makes the Seychelles a perfect hideaway for Honeymooners and upper-class tourists from Europe, the Middle East, Africa and Asia.
Most impressive is the world famous Beau Vallon Bay, which is rated to be one of the prettiest locations in the world.
And only some top spots in the Caribbean or in South Asia are as pretty as this well sized white sandy paradise with these three top hotels, that are a perfect resolution for a most convenient stay.
Fortunately a wise government regulation doesn´t allow buildings to be any higher than a palm tree in order to preserve the original beauty what makes even these big hotels almost invisible.


Seychelles Beaches
The lovely Seychelles entice with stunning beaches, lush nature and with a cool and friendly vibe.
Fisherman's Cove Hotel Seychelles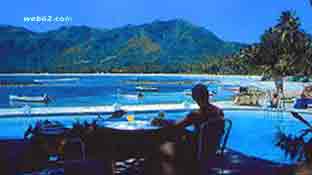 Enjoying a few smooth tropical cocktails at Fisherman`s Cove can be so very quiet and relaxing that it makes everyone wishing time to come to a stand still.
Rent a car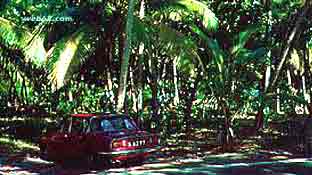 Driving is a lot of fun and some open eyes are highly recommended for getting a little closer to all those interesting things, that can be explored alongside the small roads.
Flying Fox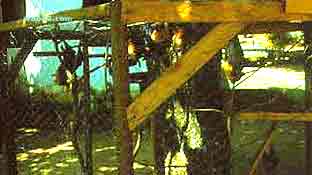 Interesting unusual creatures that remind of bats are one of the special meals on the Seychelles.
They are called Flying Fox and people say, that they taste pretty similar to something in between a turkey and a chicken.
Mini Moke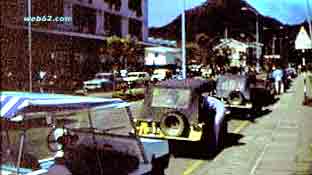 Like in most parts of the Caribbean also in the Seychelles the British Mini Moke is the classic vehicle to explore the island in the most efficient and pleasant way.
With a roof that is easy to set up in 30 seconds in case of a sudden rain a Mini Moke is always offering a refreshing breeze while driving.
Special swimming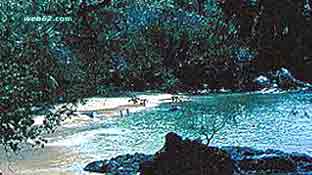 Leaving Beau Vallon doesn´t mean to leave beauty behind as only a few minutes away some almost private little bays are offering the perfect solitude to the occasional visitors. In fact these smaller bays are noticeably cooler for swimming and snorkeling when the long white beaches are getting truly hot while the big trees produce enough shade to stay at least a few degrees cooler.