Kandy Sri Lanka
The lovely city of Kandy had been a very sweet home for the web62.com HQ over 2 years and several visits since then have always shown, that the Kandyans are wonderful people, what always makes it a great feeling to be back in the heart of Sri Lanka.
Kandy has a lot of interesting venues to explore and visitors will surely feel well entertained during the day.
At night the general entertainment in Kandy is limited to special events such as the Perehara or a visit to the traditional Kandy Dance.
Of course there are some restaurants in Kandy, but to comply with the sacred impact of the Maligawa Temple the Sri Lankan government had decided to reduce alcohol consumption and the amount of liquor licenses so that only very few venues stay open after 10 p.m.
Foreign visitors who might fancy a look at some of the so called Kandy night clubs should be aware of the fact that they won't see any Sri Lankan female in there as such behavior is widely seen as not suitable.
Only in Colombo a few emancipated females can be met but everywhere else in Sri Lanka the nightlife belongs to the males and their passion for having one or two drinks.
Kandy videos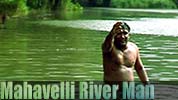 Watch a boat ride to the Mahavelli River Man, who makes his living from jumping down a bridge.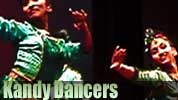 The Kandy Dancers
Video 1
Video 2
Video 3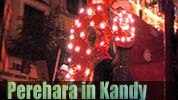 The amazing Kandy Perehara is taking place each year in August.
Prepare your Sri Lanka holidays and tours at our SriLanka1.net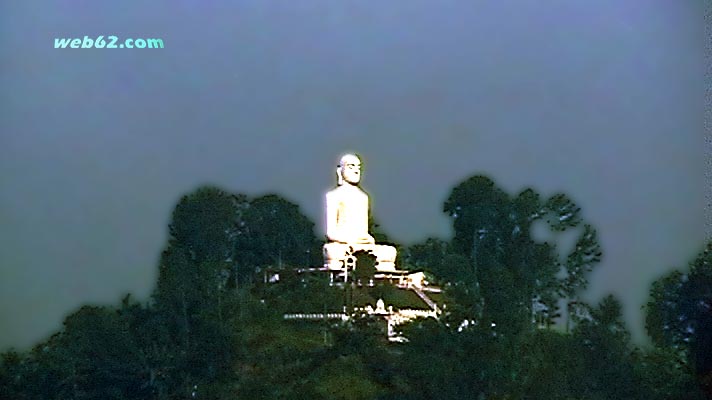 Big White Buddha in Kandy
The Big White Buddha seems to be overlooking Kandy very well, as the city has been doing fine over the past 10 years despite a few slower periods after 2005, when the civil war had discouraged potential tourists from visiting Sri Lanka.
Meanwhile the war is history and the future might be very bright for the Kandyans.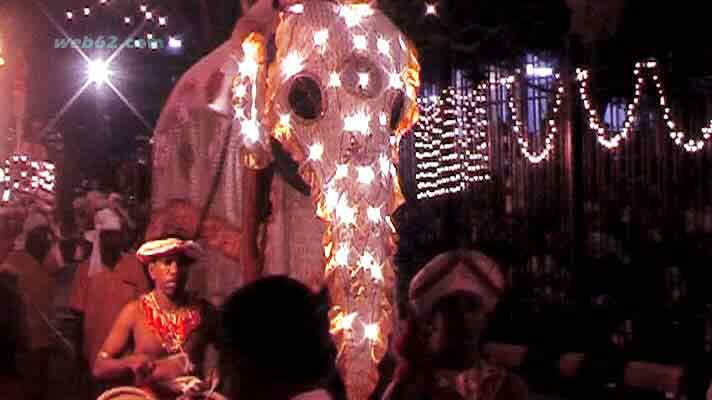 Kandy Perehara
The spectacular annual Perehara Festival goes on for 10 days and every evening over 100 nicely decorated elephants are getting guided through the ancient and sacred city of Kandy shaking their giant heads to hypnotic rhythm drum beats while being embedded into clouds of fire and dancers.