The ideal partners for Snakes
Harmony and intense, dedicated passion is one of the main desires that most Snake year born folks are having for love and a good relationship.
Their intuition and their observation skills are tremendous when they are out to select partners that seem worth getting hypnotized, they are usually one of the best.
Snake and Dragon
Snakes can easily enjoy the Dragon charm, but too much hot air at times may create tensions.
Certainly not bad at all
Snake and Rabbit
Rabbit ladies are very easy to conquer for Snake males as shown by Bashar al-Assad and his cute "Rabbit" Asma al-Assad. Also the Rabbit males appeal to Snake ladies.
Some wonderful potential, but only when the Snake is in charge. And since a while Pierce Brosnan is having a fine marriage with Keely Shaye Smith.
Snake and Tiger
Despite the occasional good start this is likely to become a dead end street for both sides as the Snakes come across as stone cold while many Tigers are certainly not sensitive and relaxed enough to make a Snake feel comfortable.
Limited potential
Snake and Ox
Sensitive Snakes enjoy and dread the much more physical Oxen at the very same time, what doesn't make it easy for the both of them.
Oxen also tend to dominate and Snakes would have to follow and listen to make it work.
And usually the Snakes are much smarter and will drop their Oxen after a while. In fact, a classic scenario.
But let's see, how far Ox George Clooney and Amal Alamuddin can carry the flag.
Not easy at all
Snake and Rat
Liz Hurley had greatest pleasure with her "Rat" Hugh Grant and both symbols enjoy each other`s intelligence though sometimes the Rats can get a bit too nervous and restless.
Has potential
Snake and Pig
A pleasant and sunny partnership is most likely the outcome as Pigs can easily adapt to the Snake concept.
Has potential
Snake and Dog
Chances are slim, but somehow the Dogs seem to respect the wise Snakes and they may have long conversations.
At least limited potential
Snake and Rooster
Female Snakes are mostly very smart and truly interesting to explore for a Rooster male.
But Taylor Swift has dumped "Rooster" Tom Hiddleston after only 7 months for his greed for publicity.
At the same time patience seems to be kind of limited among Snake males, who require their partnerships to be without any disturbances and quarrels.
Limited potential
Snake and Monkey
A fairly unusual partnership with one partner always jumping up into the trees while the other one has to crawl up slowly. But hey, both are smart and Tom Brady has already been for 6 years with his smart Supermodel Gisele Buendchen.
However, not an easy one ...
Snake and Goat
Friendship and work are great and also smooth relationships are possible as the Snake will enjoy the Goat's creativity.
Has potential
Snake and Horse
Apparently Olivier Martinez and Horse Halle Berry seem to be a fine match in these days.
But overall an unusual relationship
Snake and Snake
A great idea for a partnership with only the risk of perhaps too much harmony around, though the Snakes truly love it smooth and easy. And not to forget, John F. Kennedy and his Jacqueline have been the most famous Snake couple of all times, which was followed by her marriage with Aristotelis Onassis. Also a great time had Imelda Marcos & Ferdinand Marcos in the Philippines.
The perfect match

Snake Love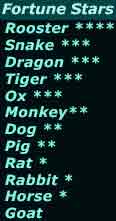 A continuos up and down in emotions makes their love life interesting and extreme realism seems to rule with most of the Snake year born folks.
In particular male Snakes have refined the art of chasing for potential partners perfectly and they have been very successful in all cultures and on all continents.
The same also applies to the Snake Ladies, whose love life is often full of amazing stories, such as the one around Jacqueline Onassis, who had managed to seduce two of the most spectacular Snake husbands in the world, while John F. had seduced loads of other females during their marriage including the ultimate "Tigress" Marilyn Monroe.
About Male Snakes
They are surely among the most popular choices thanks to their intellectual abilities and to some kind of a low, but often intriguing profile.
In love they can be highly seductive consumers, but also great family fathers, once they are sure about their lady.
About Female Snakes
Many Snake year born Ladies are highly independent thanks to their wide range of skills, but not seldom their love life turns complicated when they have once again picked another wrong lover.
Fast Snakes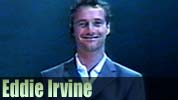 German "Quick" Nick Heidfeld had been a passionate Formula 1 driver while Ireland's "fast" Eddie Irvine had become also a well known entertainer for various attractive Ladies such as "Goat" Pamela Anderson.
Snakes in Fashion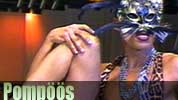 Harald Gloeckler stands for interesting fashion at his Pompoes label and also the gay side of the Snake males.