0

Eddie Irvine photos & video
Eddie Irvine

and his Jaguar
Eddie Irvine was headlining a great gala at his German Fashion sponsor s.Oliver who had also hired two well trained gentlemen to pull in the new green Jaguar missile which had been bound to kick up dust during the Formula 1 season 2000.
But though being chauffeured by the smart Irish star pilot Eddie Irvine, the chances to challenge Haekkinen and Schumacher had been fairly slim so that by the end of the season a 13nth place had not been that brilliant.
At least in Monaco Eddie Irvine had come in on 4 but not a single podium had been a sad experience for the humorous pilot.
Eddie Irvine video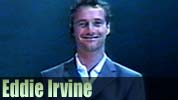 Vitali Klitschko on Rhein Fire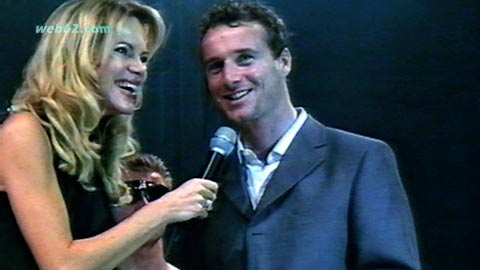 Eddie Irvine
Nina Ruge explained, that she has always been a fan of Eddie Irvine and on her question why he hasn`t moved to fancy Monte Carlo, he simply said, that he doesn`t care about money that much.
So he can call himself still a Dubliner, although his fast international lifestyle seems to be more like the one of a modern, jetting Gipsy.
He sounded like someone, who enjoys his traveling days with also a visit to his son in Australia lined up next.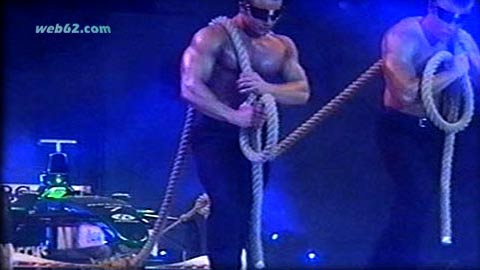 Eddie Irvine Jaguar