Character and mentality of the Snake
One of the most successful symbols inside the Chinese Zodiac is certainly the Snake when looking at their tremendous success in many sports, in film and in politics, where also some doubtful decisions and decision makers have been observed.
Ms. Snake
Lady Snake is well known for a very fine character with artistic talents and a wide range of interests in culture, arts and quality entertainment.
In addition she is easy going, reliable and a warm character once a relationship has been established.
Sports is something, that she does only rarely endorse, but sitting happily together with friends and family is something, that she can usually enjoy to the fullest.
Quality movies, nice dinners and being lazy sounds like perfect for her and a warm summer day is definitely much better than even the best winter.
Her professional life comes out best when designing, creating or producing nice items.
Based on her intellectual talents she can also become a successful scientist or writer.
Male Snake
Bill Wyman and Charly Watts had been a solid backbone for the two freaky "Goats" Mick Jagger and Keith Richards when the Rolling Stones had taken off.
Both had their peace, while all eyes and women had been on the "Goat twins", so that the two Snakes had a good chance to cool out nicely like a Dr. Dre, who loves to do the same when Rat Eminem or Snoop Pig are having fun in the center of the limelight.
Mostly Mr. Snake prefers to speak with a low voice, which forces listeners to listen to his usually sophisticated statements, that nearly always contain some interesting information.
That`s why communication with the Snake year born is mostly a great pleasure unless one is not trying to influence the Snake without being asked for advice.
Snakes are always doing it their way and they need to find out about "the wrong paths in life"on their own.
Their divorce rates are sky high as only a few other symbols can provide the right environment for a happy relationship.
Extremely important for a male Snake are parents, who help and allow them to develop freely, as otherwise the character might get corrupted and severely damaged.
Whenever a Snake is enabled to travel on it`s own at young age, a very special and strong character with even large leadership qualities can be expected.
Children are his pride and they will receive everything.

Snakes in Politics
Large is the amount of politicians that were born in a year of the Snake and currently all eyes are on Bashar al-Assad in Syria while in Russia Dmitry Medvedev seems to feel comfortable under the wings of his "Dragon" Vladimir Putin, who is one of the most vivid supporters of the Syrian President.
Back in the days of Iraq war II it were also the Snakes, who had backed up "Dog" George W. Bush on his "search" for weapons of mass destruction.
Dick Chaney, Tony Blair, Japanese Junichiro Koizumi and Spanish Jose Maria Aznar had been the strongest pillars of his "coalition of the willing", which was also supported by Aussie Rabbit John Howard.
Before Ceausescu, Mao and Arrafat have left some footprints as well as John F. Kennedy.
Snake talents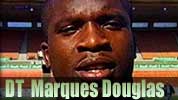 Marques Douglas has been a successful defender at many NFL teams including the San Francisco 49ers where he had shown his tremendous observations skills, which have also helped many great coaches such as Don Shula, Bill Parcells and also Alex Ferguson and Manchester United.