Best partners for the Goat
Inside the Chinese Zodiac the Goat symbol stands for a highly creative force and that's what they are also inside a relationship.
Being with them is nearly always entertaining and as interesting as most of their lives.
With some symbols of the Chinese Horoscope the Goat year born are getting on very well, while with others the communication does not seem to work out in many cases.
Goat and Dragon
Dragon males are a superb option for Goat Ladies as shown by Nicole Kidman and her good friend "Dragon" Lenny Kravitz. But also Mr. Goat may like a lively Dragon Lady and vice versa as there might be a lot of kinky fantasies involved.
Great potential
Goat and Rabbit
Rabbits might enjoy the Goats, but some deep understanding can be very difficult to achieve as shown by Ike and "Rabbit" Tina turner. But Steve Jobs and his "Rabbit" Laurene Powell had a happy marriage.
Potential is not always guaranteed
Goat and Tiger
The classic and most painful trap with deepest love and penetrating passion, often ending in misery.
Simply remember Bruce Willis and Demi Moore as well as Tom Cruise and Nicole Kidman.
Instant passion, strong desire and serious pain
Goat and Ox
Fire and water at all levels and the only question is: Who will suffer more ?
Very limited potential
Not easy
Goat and Rat
Friendship and work are great and also relationships are possible, but hard to find. Nevertheless, Jenson Button and his Rat Jessica Michibata seem to be having some wonderful years and a happy marriage since the beginning of the Goat year.
Obviously very promising
Goat and Pig
Another superb option for all levels with greatest fun in bed included. And certainly Vin Diesel and Paloma Jiménez are a fine example just like Maxima and Prince Alexander.
Instant passion is likly to happen
Goat and Dog
No chance at all, no matter how hard Pamela Anderson had tried it with her Lover "Dog" Kid Rock.
Mission impossible
Goat and Rooster
Ms. Chicken will be shaken by the intensity and lots of kids are a frequent result when these two find each other. Pity, that Mr. Cock will be less impressed by the Goat Gals and vice versa.
Intense passion between female Rooster and male Goats seems to be guaranteed
Goat and Monkey
What a superb option as shown by Goat Jagger and "Monkey" Jerry Hall.
Serious passion is possible
Goat and Goat
A bit of a craze in the house and relationships are fairly rare, but Carla Bruni and her Nicolas Sarkozy are still married.
Intense passion is possible
Goat and Horse
That may work for some time as shown by Barbara and Goat Boris Becker, Horse McCartney and Goat Heather Mills and sexy Goat Kate Hudson with Rock Horse Chris Robinson.
Other famous Goat and Horse couples are Bruce Willis with Emma Hemming and Jenson Button with model Brittny Ward.
It might start very hot, but then problems might arise
Goat and Snake
For friendship and work these two are a fine match and also some smooth relationships are possible.
Fine potential

Goats relationship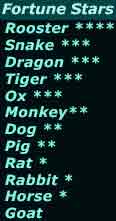 Being a highly emotional and sensitive partner makes it necessary for all Goat year born folks to avoid complicated relationships or any kind of a crazy love life, what might only be fine during young age.
But once a bit of maturity has been achieved, a warm and passionate relationship is what they always desire and what helps them to unfold their creativity to the fullest.
About Male Goats
Obviously on the wrong track had been Mel Gibson with his marriage to "Ox" Robyn Moore Gibson, which did cost him in the end some $425 million while the much more wealthy Rupert Murdoch got away with only a $100 million for his divorce from "Monkey" Anna Murdoch Mann.
Even more moderate had been "Monkey" Jerry Hall when breaking up with Mick Jagger for an estimated sum between $15 and $25 million.
About Female Goats
Goat girls are sometimes hard to digest and most obviously a Julia Roberts, Pamela Anderson or a Nina Hagen are surely not that easy to handle despite their warm hearts and good characters.
Rabbit "Tiger" Woods had learned it the hard way when he had to give Elin Nordegren an astonishing $100 million for their marriage over six years while "Horse" Paul McCartney got away from Heather Mills for only $48 million.
Jenson Button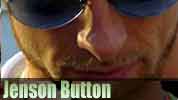 Supercool Formula 1 champion Jenson Button was enjoying a wonderful relationship with gorgeous Japanese lingerie model "Rat" Jessica Michibata thanks to his gentle sensitivity, which has been shown so many times on and off the racing tracks.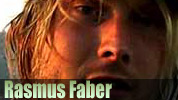 Swedish musician Rasmus Faber enjoys keeping his private life fully private and so do most of the Goat year born males including the famous French couple Carla Bruni and Nicolas Sarkozy, who was known for going berserk on reporters in case they had published anything, that wasn't fully authorized by him.