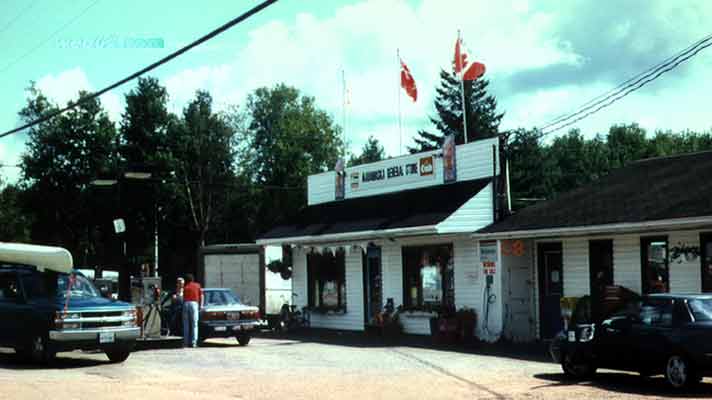 Algonquin Park Ontario
Some basic fishing tools like a lead, a line and some worms, a bag of potatoes, some corn and a few little other things are enough, to guarantee an excellent dinner in a prime location.
All in all a 10 Dollar investment for a meal of a lifetime where only a mile away underneath a little bridge it might only take some 30 minutes to convert the investment into a big bag of fresh trouts and other delicious presents from nature.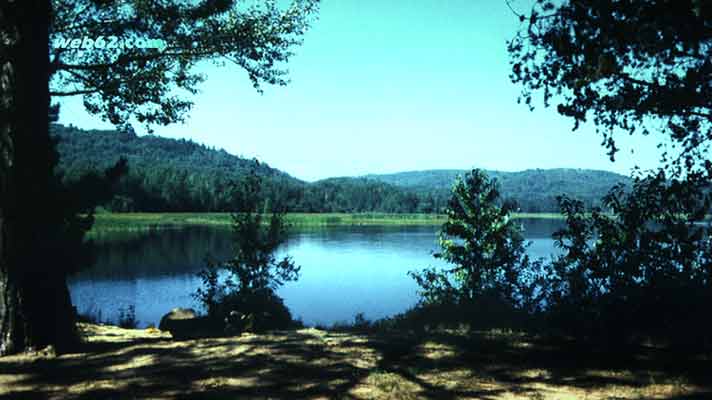 Algonquin National Park
That`s a real place to enjoy a barbecue right in front of a plain cottage with some basic kitchen equipment and just enough as a cozy place for a truly romantic night with your sweetheart.
The rates are around 50 Canadian Dollars and somehow it feels to have a private lake.
Of course, a mosquito net is essential to have a meal fairly in peace.
And when friendly lumberjacks ( Canadian nick ) drop by with some bottles of Ice beer late at night, then not even the neighboring grizzlies don`t matter that much anymore.
Algonquin National Park
as seen by Jeff Foxworthy (You Might be a Redneck)
And in the morning hangovers receive a highly sufficient treatment with a very slow dive into this great example of natural freshness.
YOU KNOW YOU ARE A TRUE Ontarian :
1. "Vacation" means going South past London for the weekend.
2. You measure distance in hours.
3. You know several people who have hit a deer more than once.
4. You often switch from "heat" to "A/C" in the same day and back again.
5. You can drive 65 mph through 2 feet of snow during a raging blizzard, without flinching.