The ideal partners for Rats
Rats are very interesting and versatile lovers, who benefit a lot from their intense passion and studies during their long journeys into languages and cultures.
This gives them an extremely wide horizon which helps them to enjoy any kind of interesting activities to the fullest.
Superb communication skills are one of their strongest assets and any potential partner will have to come up with something intelligent during a conversation or the interest will die in a minute.
Rat and Dragon
What a superb couple this is right next to a classic Rat / Monkey relationship as both enjoy being sociable and having fun as well besides making money by using their clever brains.
Lewis Hamilton and Bajan "Dragon" Rihanna are currently one of the hottest couples on the planet.
In fact thhey can excite each other easily as also shown by General David Patraeus and his hot and clever "Rat" Paula Broadwell, what has even worked for a while, but in the end some more depth, warmth and heat will be desired and the Rat will move on.
One of the best options for both
Rat and Rabbit
Not a bad idea as revealed by Vanessa Paradis and her former Rabbit Johnny Depp and by Charlize Theron had simply dumped her Sean Penn in 2015.
Fine potential with the Rat in charge
Rat and Tiger
Eminem has stepped twice on tragedy with his Tigress Kim when blood, murder and jealousy had spoiled their intense passion.
Potential exists, but with danger in the air
Rat and Ox
Rats love communication and that`s where they can meet. Long relationships are no exceptions for those two.
Potential exists
Rat and Rat
They get on well in nature and also as human beings, what was shown by Ben Affleck & Jennifer Garner and their three kids.
Superb potential
Rat and Pig
A powerful sex driven combination with great anticipation and some lovely communication going on.
Finest potential
Rat and Dog
Not a bad option, but the Dogs will have to develop more style and passion to keep a smart Rat excited. And no there are Sean Penn and Madonna trying it all the way again.
Some potential
Rat and Rooster
That may work for a while for a Rat Lady, but in the end more depth and heat will be desired. Much bigger are the chances for male Rats, who might easily become addicted to the infinite desires of those highly passionate Rooster Ladies.
Surely worth a try
Rat and Monkey
One of the by far best and most adventurous encounters, where body and soul will find greatest pleasure.
When two soul mates inspire each other ...
Rat and Goat
Friendship and work are great and also good relationships are possible as shown by "Goat" Jenson Button and his gorgeous model Jessica Michibata, who seem to enjoy hottest sensual moments and a fine marriage.
Finest potential
Rat and Horse
A great chance in particular for the Horse Ladies to can share their ideas about style and fashion and a posh life.
But also Formula 1 mogul "Horse" Bernie Ecclestone had some good fun with his former wife Slavica.
There is potential
Rat and Snake
Liz "Snake" Hurley had greatest pleasure with her former "Rat" Hugh Grant and both symbols enjoy each other`s intelligence, though at times the Rats can be a bit to industrious and pushy.
Good potential

Rat Love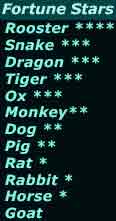 In fact, her fantasies are often fairly kinky and may even flourish when being together with matured males, who should be able to extend her wide range of experiences.
And she may even handle a line of lovers as flexible as Mr. Rat, who also requires a nice shape to feel attracted.
About Male Rats
Certainly not all Rat year born males are as active as former Italian President Silvio "Bunga Bunga" Berlusconi, who is well known for spending millions of Euros on good looking escorts and wildest parties.
But certainly Mr. Rat does attract a lot of females with his intellectual and financial abilities, so that being a loyal partner can be some kind of a challenge unless he has found a Lady, who can keep him permanently excited.
About Female Rats
Rat Ladies can be a real men eaters when enjoying a line of partners at the same time as widely explained by Dita Von Teese, who said, that she needs to have a minimum of three ardent lovers.
Obviously not all Rat year born Ladies are living that kind of a lifestyle, but they are known for being real vamps, what makes them perfect for Monkey and Rooster males, who can easily enjoy and please a cute and charming Rat Lady.
Rats on TV
German TV star Nina Ruge has impressed as one of the best presenters and journalists, but also through her exciting looks and tremendous charm.
Rats in Sport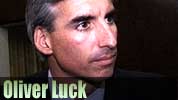 Oliver Luck has been the successful president of the NFL Europe, a quarterback for the Houston Oilers and now he is the proud father of America's new quarterback star "Snake" Andrew Luck, who is following the path of "Snake" Tom Brady.