Phuket Island Tour
One of the most popular travel destinations in Thailand is Phuket Island which even prides it's own International Airport with also many direct flights to Europe.
Patong Beach is one of the hot spots on Phuket where visitors find all kinds of opportunities for party, sports and relaxation.
Popular among also Thai people are Beach Volleyball and Beach soccer while many tourists seem to love Jetski and Parasailing.
In fact Phuket is mainly a family friendly holiday destination, but in Patong there are also some fun opportunities for single men, which are offered at multiple venues.
Bangla Road
Right next to Patong beach holiday makers will find world famous Bangla Road, where girls, booze and cash seem to dominate the overall interests.
Alcohol and cheap sex start at 1000 THB and the night often begins with beers at 80 THB at simple bars while later on at the infamous Seduction, Tiger or Hollywood Night Clubs the rates might go up to 150 THB and more.
Find more photos and info from Thailand at our
Thailand1.net Internet TV Channel
Videos from Thailand
Christmas in Phuket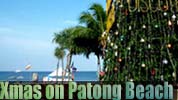 Watch a beautiful Christmas morning at Patong Beach.
Video
Thailand dangerous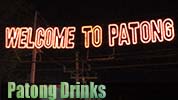 Spiked drinks have become a threat in Patong and many publications are spreading warnings. See what these drugs have done to a young family father.
Video
Phuket Travel Show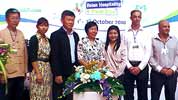 Thailand saw a fine Asian Hospitality & Travel Show in Phuket.
Opening video
Australian PR operator Simon Samaan had talked about tourism and developments in Thailand and on Phuket, an Island that he adores so much for it's resilient and fast growing economy.
Video
More videos from Thailand
Phuket had celebrated the New Year with a huge firework on Patong Beach.
Video
A beautiful Sunset over Patong Beach
Video
Thailand Phuket Beach Band Reggae Live Videos
See Video 1 and Video 2
Thailand`s Super Model Odette Jacomin @ Phuket Fashion Week
Video