Kandy Sri Lanka
On a normal day the traffic in Kandy feels indeed like an Apocalypse now, when some extremely huge amounts of highly toxic exhaust fumes make eyes and lungs burn instantly once they are exposed to brutal traffic conditions.
Despite the fact, that Sri Lanka is one of the richest nations in the region, not even the slightest awareness of environment and health conditions seems to exist.
In particular most of the public busses are the by far worst producers a of stinky burning smoke, which can make each city and village a truly painful experience.
Rush hours in Bangkok, Europe and the U.S. feel like a paradise in comparison, but still the market traders are allowed to sell their intoxicated vegetables under layers of smelly, burning exhaust fumes.
Kandy videos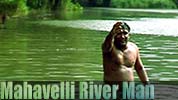 Watch the Mahavelli River Man.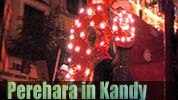 The Kandy Perehara is happening every year in August.
Prepare your Sri Lanka holidays at our SriLanka1.net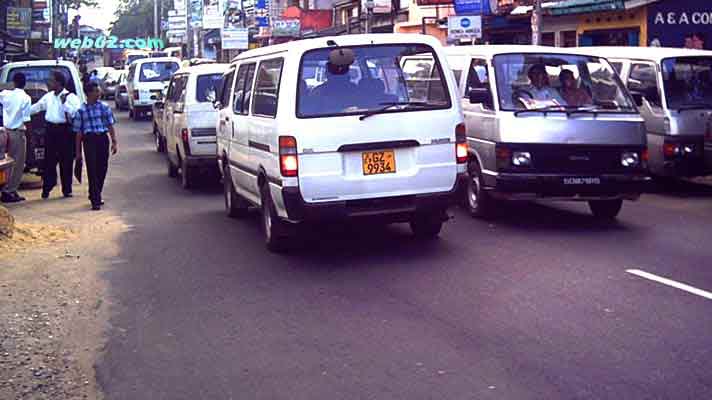 Kandy Peredeniya Road
The extremely busy Peredeniya Road leads to Colombo and during rush hour it is nothing but a stop and go with heavy exhaust fume in the air.
Sometimes Peredeniya Road can even become a real nightmare when the only 100 kilometers to Colombo may require 4 hours and more on a truly bad day.
Kandy Bus station
Toxic blue and black clouds are hanging over the Kandy Bus station and the next door food market during the busy daytime hours