Kandy Sri Lanka
Kandy is pretty much embedded into fast growing lush jungle and many beautiful places just look like a paradise to the nature conscious visitor.
In particular the botanic garden is a pride of Kandy and truly worth being visited whenever it is a bright and sunny day.
Kandy videos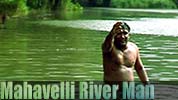 Watch a boat ride to the Mahavelli River Man, who makes a living from jumping down a small bridge.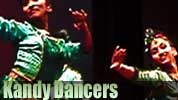 The Kandy Dancers
Video 1
Video 2
Video 3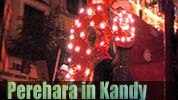 The impressive Kandy Perehara is happening each year in August.
Prepare your Sri Lanka vacations and tours at our SriLanka1.net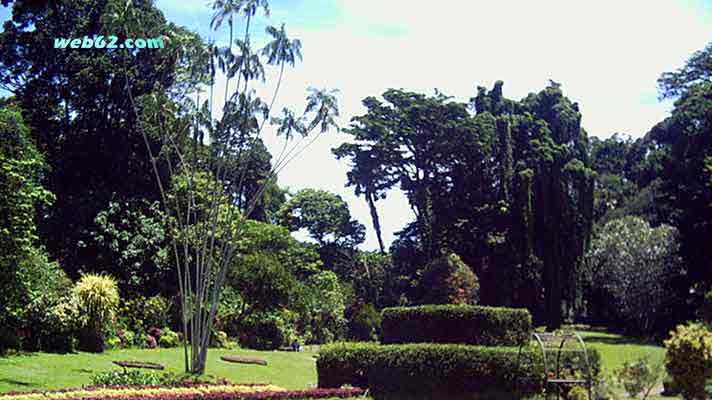 Kandy Botanical Garden
A good walk around the Botanical garden may take up to 5 hours to explore all the nice and interesting creations that the creative Sri Lankan gardeners are providing in this giant and extremely lush park.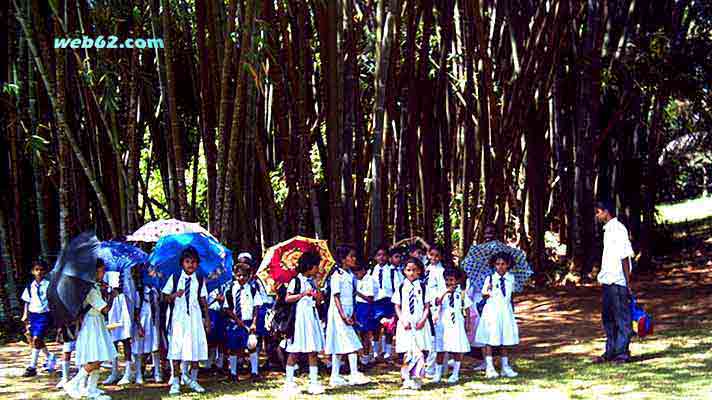 Kandy Botanical Garden
The Botanical garden is also very much liked by young school kids, who enjoy a nice and interesting day out with their teachers.