Phuket Patong
It feels good to see, that traditional Muslims can mingle freely on all Thai beaches with Asian and Western bikini girls and don't seem offended by those ladies, who dare to obtain for topless sun bathing.
Find more photos and videos from Thailand at
Thailand1.net Internet TV
Videos from Phuket
Christmas in Phuket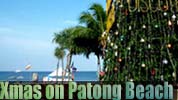 Watch a beautiful Christmas morning on Bangla Road.
Video
Phuket had celebrated the New Year with a giant firework on Patong Beach.
Video
Thailand`s Super Model Odette Jacomin @ Phuket Fashion Week
Video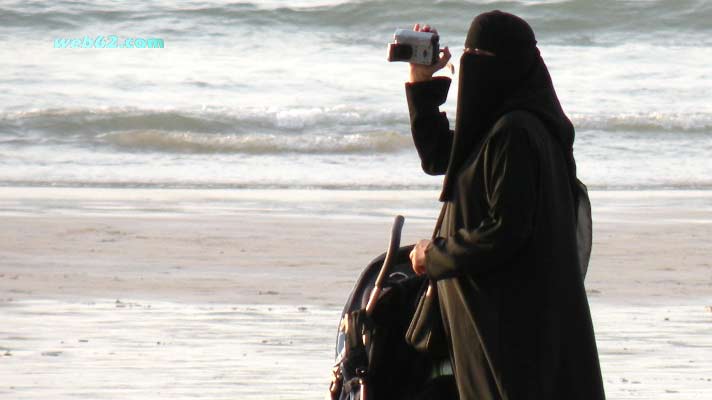 Burkhas on Patong Beach
Jetski and parasailing is also popular among the Burkha ladies as much as video and photo cameras.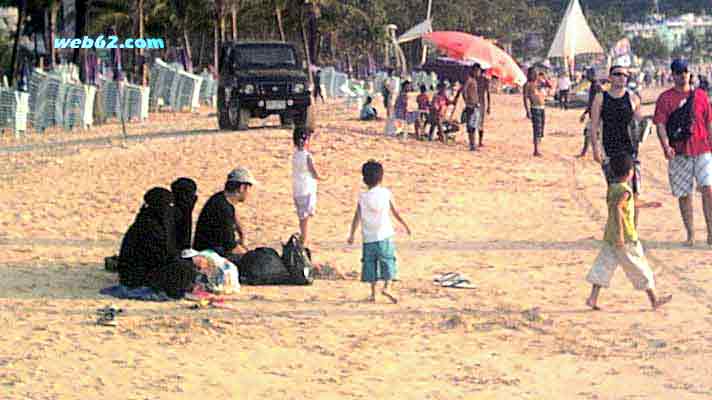 Burkhas on Patong Beach
Under extreme heat conditions it sometimes unfortunately occurs that a Burkha lady may faint or suffer from a heat stroke.
In such cases it may become vital, that doctors will receive the permission to lift the veil, what can be difficult depending upon the religious mindset of their husband.