Sri Lanka Colombo culture on photos
Colombo Sri Lanka
The traffic in Colombo is one of the worst in Sri Lanka, where in particular countless busses, old jeeps and run down lorries are ejecting incredible amounts of highly toxic exhaust fumes.
Not to mention all those countless tuk Tuks with their two stroke engines, which seem to dominate the transportation system.
Get your Sri Lanka holidays at SriLanka1.net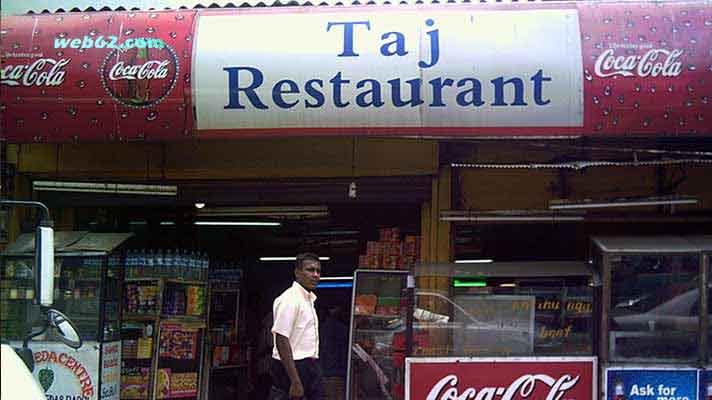 Taj Restaurant Colombo
Certainly this Taj Restaurant has nothing to do with the wonderful hotels of the famous Indian Taj Group.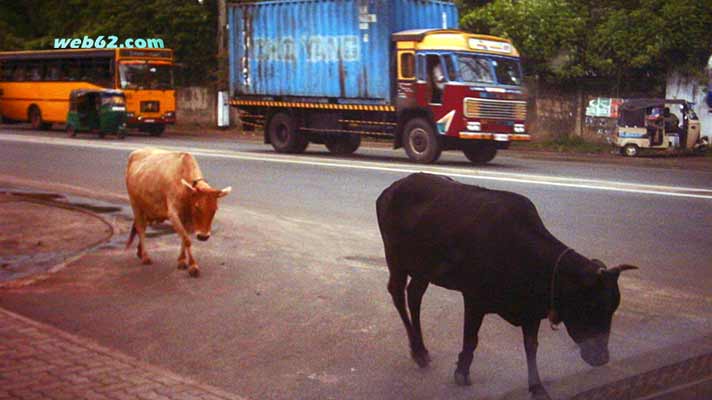 Colombo traffic
Cows are holy in Sri Lanka, what is giving them the widest privileges within the extremely wild and chaotic traffic.